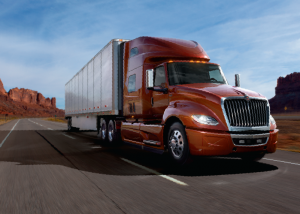 When you think of technology in the trucking industry, the first thing you may think of is high tech vehicles but smart trailers are also on the forefront of the technological advances affecting (and improving upon) the operations of the trucking industry. Smart trailers using technology for tracking, monitoring, security and even paperwork reduction are available to trucking companies now as a way to improve upon operations and lower expenses.
Smart Trailers: The Future is Now!
Using technology to track how, when and where your trailers and containers are being used allows fleet managers to manage their operations more efficiently than ever before.  An investment in technology such as Telematics is nearly guaranteed to result in a positive ROI with advantages like:
Fleet optimization

Ability to automate work flows and processes saving time and money

Improved driver retention and performance with ability to create rewards for safe behavior

Better monitoring of preventative maintenance

Reduced labor costs, theft and accident liability
Technology in smart trailers can do everything from charting the trailer's exact real-time location to keeping it safe from theft and the technology keeps advancing. Systems like Telematics allows fleet managers to optimize equipment productivity and extend the life of their equipment.  
Using GPS and satellite technology, smart trailers are trackable when out of your hands. This helps in understanding problems with driver behavior, theft instances and even traffic or congestion that's affecting your bottom line.
Smart trailers offer attributes such as suspension technology allowing new air suspension systems to lower at highway speeds. The result: a reduction in frontal drag and an increase in fuel efficiency. As fuel prices remain ever-volatile, this provides one more major reason why fleets are tuned into ways to be more fuel efficient, such as the insights that smart trailers can offer.
Wiers Fleet Partners has the perfect combination of over 100 years of experience coupled with the most up to date knowledge of the latest technology tools available to fleet managers today. Partnering with our team is getting a set of experts to, first, help you determine what's best for your business and then keep it running smoothly for many years to come. Whether it's smart trailers, new truck acquisition or a proactive maintenance plan, for your trucking business needs, you can count on Wiers.