We appreciate the feedback from customers & team members about the Wiers experience.

"I just wanted to make sure that you knew of the EXCELLENT service I receive from your Denver Wiers team. Dino, Dennis, Paso, Gary and the other guys are always very helpful with our service needs. They work very hard at getting our trucks and vans in and out in a hurry. They always do a thorough inspection and notify me of any items that need attention before doing any of the work. It is very hard to find a team that does such great work, stands behind their repairs and takes pride in their service like my guys at Wiers. They did great at Sawaya and are continuing that level of professionalism at Wiers. Thank you, Jed"
Jed Dabbs
JK Concepts • Denver, CO

"Since becoming a Priority Fleet Partner with Wiers our spend on our fleet has gone way down, we have saved on labor, as well as having fewer repairs. Having Wiers do the PM tracking and scheduling is keeping everything up to date and on the road."
Rich Waldridge
Operations Manager, H.T. Hackney Co.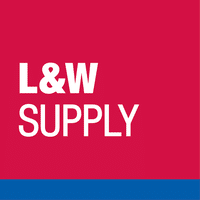 "Working with Wiers is a pleasure! They take time to listen and understand any issues I have with my fleet. The Wiers team ensures our trucks are fixed in a timely manner every time. Wiers is definitely easy to do business with!"
Scott Anthrop
Branch Supervisor, L&W Supply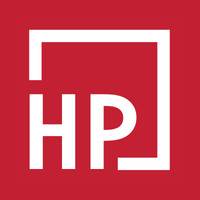 "One of the values I see in being a Priority Fleet Partner with Wiers is applying the existing data from the dashboard to plan my maintenance budget for next year and in time, using the data to create a fleet replacement strategy."
Brad Hall
Director of Delaware Branch & MVM, Hamilton Parker Company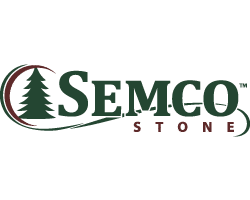 "I don't have to worry about compliance since we became a Wiers Fleet Partner. The local Wiers team monitors my preventative maintenance and federal inspection schedules and proactively calls me to schedule those items. I also appreciate having all of my fleet data in an easy to access online dashboard."
Jon Walters
Purchasing/Dispatch, Semco Stone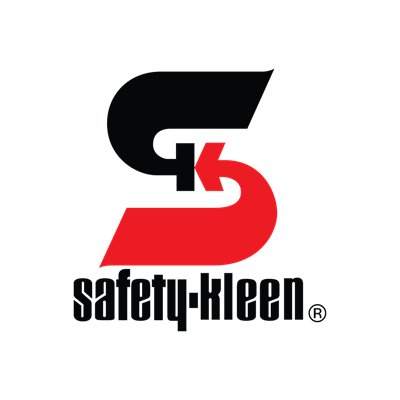 "I appreciate the proactive communication and how Wiers prioritizes my trucks.  I'm so pleased that we use the same excellent service for additional trucks in multiple Wiers locations. Being a Priority Fleet Partner with Wiers is excellent. I like working with Wiers because they work with me, and I look forward to the road ahead."
Adam Hix
General Manager, Safety Kleen – Louisville & Lexington
Wiers meets or exceeds the quality standards of OEM dealers.
Your complete satisfaction is our ultimate goal.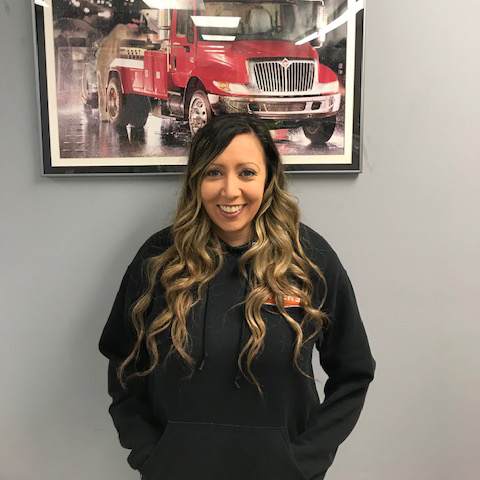 "I started with Wiers over 5 years ago as a part-time parts delivery driver. I've now made Wiers my profession with training opportunities, promotions, and serving our customers in the Service Advisor role. Work is enjoyable and my co-workers are the best! I also really enjoy the annual bowling fundraiser for Junior Achievement."
Tabitha M.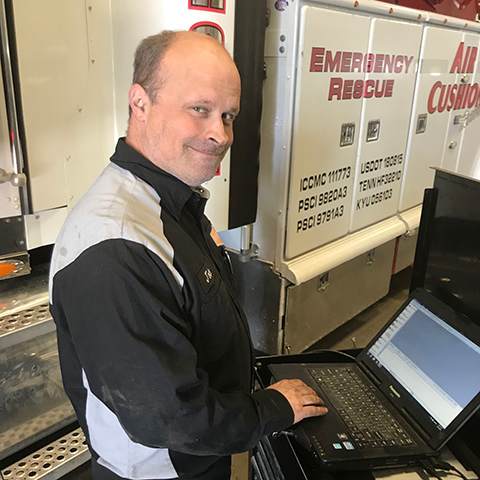 "I enjoy coming to work each day for the last 14 years due to the family atmosphere, great co-workers and every day is different. Wiers has given me the training and opportunity to progress to a Master Technician role. I love participating in the Indiana Motor Truck Association Technician Rodeo each year and appreciate Wiers sponsoring me."
John M.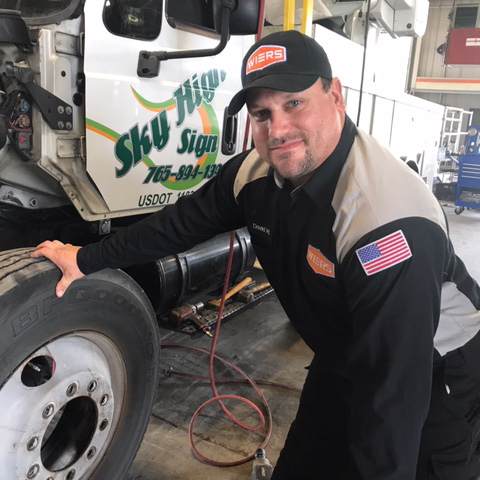 "I started my diesel technician career with Wiers in 2018. In less than 1 year I've completed 40 hours of Navistar training. I now help drivers by performing emergency roadside service. The shop atmosphere is fun and the compensation is good. I appreciate the flexibility Wiers provides to employees in order to care for our families. Wiers is a family-friendly place to come to each workday."
Dave M.
Service Technician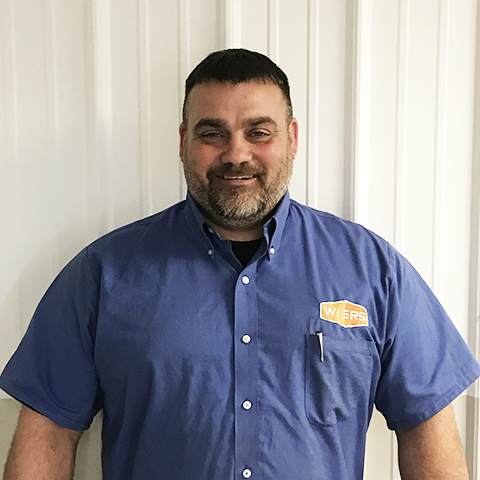 "I started with Wiers as Sr. Technician quickly moving into the Master Tech. role and then promoted to Service Manager. I enjoy taking care of our customers by providing them with our three brand promises:  master workmanship, pro-active communication and easy to do business with. I look forward to coming to Wiers each day and working with my team. "
Mike M.
Service Manager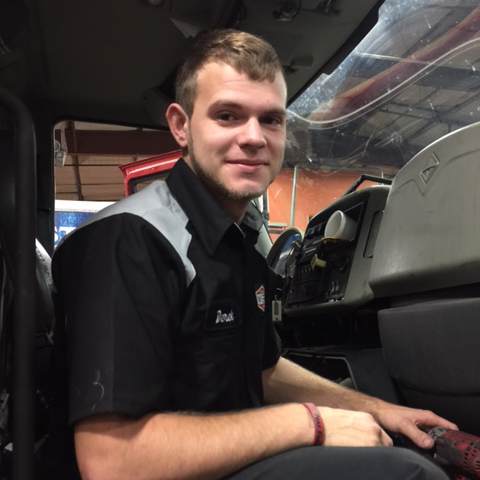 "I came to work at Wiers right after graduating from Lincoln Tech. Deciding to work at Wiers gave me the opportunity to quickly develop and hone my skills as a new technician. I have developed as a technician and continue to learn and enjoy my work here as part of the Wiers family."
Derek H.
Service Technician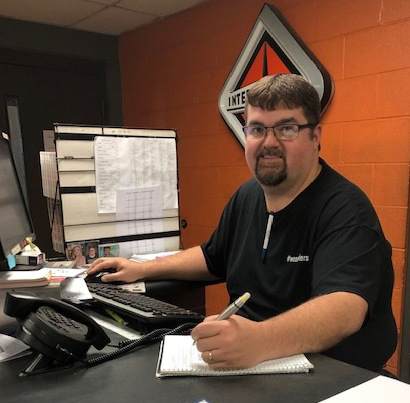 "My co-workers are the best. I recently was promoted to Front Counter Parts Person and I appreciate the training I am receiving from the senior parts personnel. My work is challenging but very rewarding. I appreciate the opportunity to be a member of the Growth and Development Group and to be a facilitator for the brand promises workshops for all our team members. Our safety is of utmost importance at Wiers and that's why I serve on the safety committee."
Owen M.
Parts Counter
Our success is built on a strong foundation of core values.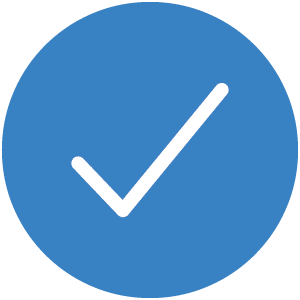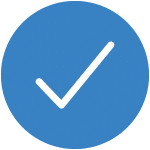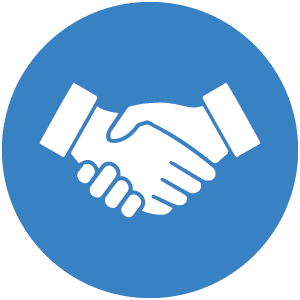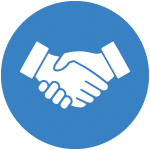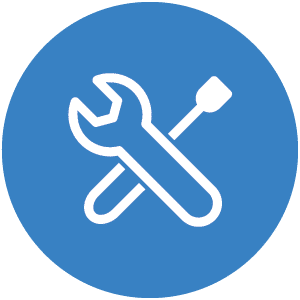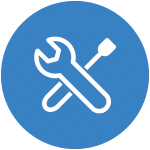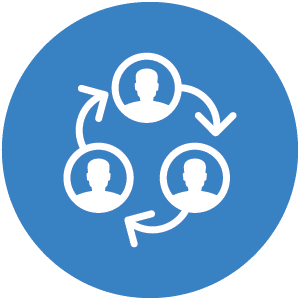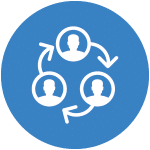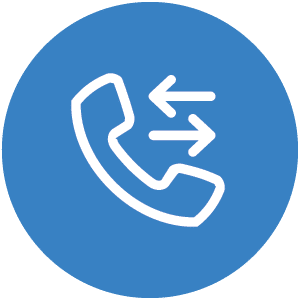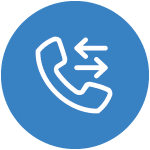 Service Centers | Mobile Service | Service Plans
Service Centers
Mobile Service
Service Plans
TRUST WIERS FOR COST-EFFECTIVE TRUCK & VEHICLE REPAIRS.
Since 1964, we've been making #TRUCKSROLL by providing expert maintenance and repair to fleets of all sizes. We specialize in fleets with multiple brands and models.
Don't settle for:
Repeat repairs
Poor communication
Excessive downtime
Wiers Service Centers are backed by Mobile Maintenance, 24/7 Emergency Service, and our "Make It Right" Pledge. Regardless of the number of units in your fleet, rely on Wiers for all of your fleet service needs.
Trucks Roll when you partner with Wiers!
Choose the specifically designed Fleet Partnership Plan that uniquely fits your needs. Each plan delivers a low risk/high reward solution that cannot be found anywhere else.
With a Wiers Fleet Partnership Plan you get:
Quality information
A data-driven approach
Proactive recommendations
Proven System
Proven Results
SERVICE
PARTNER
FIXED MONTHLY/UNIT
$10/hr Labor Rate Discount
Priority Service
PM Reports w/ Pictures, Severity, & Recommendations
Managed PM & DOT Schedules
Deferred Repair Tracking
Compliance Dashboard
Fleet Monitoring
Real-Time Diagnostics
Unit & Fleet Dashboard
Personalized Account Management
Fleet Business Reviews
Planned Maintenance Included
Reduced Mobile & Emergency Service Fees
1st Available Bay
Free Pickup & Delivery
FLEET
PARTNER
FIXED MONTHLY/UNIT
$40/hr Labor Rate Discount
Priority Service
PM Reports w/ Pictures, Severity, & Recommendations
Managed PM & DOT Schedules
Deferred Repair Tracking
Compliance Dashboard
Fleet Monitoring
Real-Time Diagnostics
Unit & Fleet Dashboard
Personalized Account Management
Fleet Business Reviews
Planned Maintenance Included
Reduced Mobile & Emergency Service Fees
1st Available Bay
Free Pickup & Delivery
PRIORITY
FLEET PARTNER
FIXED MONTHLY/UNIT
$40/hr Labor Rate Discount
Priority Service
PM Reports w/ Pictures, Severity, & Recommendations
Managed PM & DOT Schedules
Deferred Repair Tracking
Compliance Dashboard
Fleet Monitoring
Real-Time Diagnostics
Unit & Fleet Dashboard
Personalized Account Management
Fleet Business Reviews
Planned Maintenance Included
Reduced Mobile & Emergency Service Fees
1st Available Bay
Free Pickup & Delivery
WIERS 24/7 FLEET SERVICE & TRUCK REPAIR LOCATIONS
Title

Address

Description

Wiers International Trucks - Plymouth, IN

2111 Jim Neu Dr, Plymouth, IN 46563, USA

2111 Jim Neu Drive Plymouth, IN 46563

Phone: (574) 936-4076
Fax: (574) 936-9301

Wiers International Trucks - Logansport, IN

1631 W Market St, Logansport, IN 46947, USA

1631 West Market Street Logansport, IN 46947

Phone: (574) 722-5656
Fax: (574) 722-9509

Wiers International Trucks – Lafayette, IN

430 Meijer Dr, Lafayette, IN 47905, USA

430 Meijer Drive Lafayette, IN 47905

Phone: (765) 448-9950
Fax: (765) 447-8824

Wiers Fleet Partners – Denver, CO

5300 Monroe St, Denver, CO 80216, USA

5300 Monroe St. Denver, CO 80216

Phone: (303) 294-0470

Wiers Fleet Partners – Indianapolis, IN

3748 W Morris St, Indianapolis, IN 46241, USA

3748 West Morris Street Indianapolis, IN 46241

Phone: (317) 429-0924
Fax: (317) 757-5734

Wiers Fleet Partners – LaPorte, IN

1933 W 450 N, La Porte, IN 46350, USA

1933 West 450 North LaPorte, IN 46350

Phone: (219) 379-5411
Fax: (219) 379-5496

Wiers Fleet Partners – Louisville, KY

4621 Allmond Ave, Louisville, KY 40209, USA

4621 Allmond Avenue Louisville, KY 40209

Phone: (502) 915-7424

Wiers Fleet Partners – Florence, KY

9000 Empire Connector Dr, Florence, KY 41042, USA

9000 Empire Connector Drive, Florence, KY

Phone: (859) 371-4711

Wiers Fleet Partners – Columbus, OH

1515 Frank Rd, Columbus, OH 43223, USA

1515 Frank Road, Columbus, OH 43223

Phone: (614) 276-6511

Mobile Service Technician – Cincinnati, OH

Fairfield, OH, USA

Phone: (888) 889-4377
Mobile Service Technicians
24/7 Emergency Service

Wiers Fleet Partners – Corpus Christi, TX

1026 S Navigation Blvd, Corpus Christi, TX 78405, USA

1026 S Navigation Blvd, Corpus Christi, TX 78405

Phone: (361) 651-1480

Wiers Fleet Partners – Milwaukee, WI

6131 N 84th St, Milwaukee, WI 53225, USA

6131 North 84th, Milwaukee, WI 53225

P: 414-358-9980 

Wiers Fleet Partners – Pontiac, MI

1591 E Highwood, Pontiac, MI 48340, USA

1591 E Highwood Pontiac, MI 48340
(248) 309-6668

Mobile Fleet Partners – Cleveland, OH

215 W Bridge St, Elyria, OH 44035, USA

215 W. Bridge St. Elyria, OH 44035
Phone: (216) 317-2283
Mobile Service Technicians
24/7 Emergency Service

Mobile Service Technician – Lexington, KY

Lexington, KY, USA

Phone: (888) 889-4377
Mobile Service Technicians
24/7 Emergency Service

Mobile Service Technician – Dayton, OH

Dayton, OH, USA

Phone: (888) 889-4377
Mobile Service Technicians
24/7 Emergency Service
Title

Address

Description

Wiers International Trucks - Plymouth, IN

2111 Jim Neu Dr, Plymouth, IN 46563, USA

2111 Jim Neu Drive Plymouth, IN 46563

Phone: (574) 936-4076
Fax: (574) 936-9301

Wiers International Trucks - Logansport, IN

1631 W Market St, Logansport, IN 46947, USA

1631 West Market Street Logansport, IN 46947

Phone: (574) 722-5656
Fax: (574) 722-9509

Wiers International Trucks – Lafayette, IN

430 Meijer Dr, Lafayette, IN 47905, USA

430 Meijer Drive Lafayette, IN 47905

Phone: (765) 448-9950
Fax: (765) 447-8824

Wiers Fleet Partners – Denver, CO

5300 Monroe St, Denver, CO 80216, USA

5300 Monroe St. Denver, CO 80216

Phone: (303) 294-0470

Wiers Fleet Partners – Indianapolis, IN

3748 W Morris St, Indianapolis, IN 46241, USA

3748 West Morris Street Indianapolis, IN 46241

Phone: (317) 429-0924
Fax: (317) 757-5734

Wiers Fleet Partners – LaPorte, IN

1933 W 450 N, La Porte, IN 46350, USA

1933 West 450 North LaPorte, IN 46350

Phone: (219) 379-5411
Fax: (219) 379-5496

Wiers Fleet Partners – Louisville, KY

4621 Allmond Ave, Louisville, KY 40209, USA

4621 Allmond Avenue Louisville, KY 40209

Phone: (502) 915-7424

Wiers Fleet Partners – Florence, KY

9000 Empire Connector Dr, Florence, KY 41042, USA

9000 Empire Connector Drive, Florence, KY

Phone: (859) 371-4711

Wiers Fleet Partners – Columbus, OH

1515 Frank Rd, Columbus, OH 43223, USA

1515 Frank Road, Columbus, OH 43223

Phone: (614) 276-6511

Wiers Fleet Partners – Corpus Christi, TX

1026 S Navigation Blvd, Corpus Christi, TX 78405, USA

1515 Frank Road, Columbus, OH 43223

Phone: (614) 276-6511

Wiers Fleet Partners – Milwaukee, WI

6131 N 84th St, Milwaukee, WI 53225, USA

6131 North 84th, Milwaukee, WI 53225

P: 414-358-9980 

Wiers Fleet Partners – Pontiac, MI

1591 E Highwood, Pontiac, MI 48340, USA

1591 E Highwood Pontiac, MI 48340
(248) 309-6668

Mobile Service Technician – Cincinnati, OH

Fairfield, OH, USA

Phone: (888) 889-4377
Mobile Service Technicians
24/7 Emergency Service

Mobile Fleet Partners – Cleveland, OH

215 W Bridge St, Elyria, OH 44035, USA

215 W. Bridge St. Elyria, OH 44035
Phone: (216) 317-2283
Mobile Service Technicians
24/7 Emergency Service

Mobile Service Technician – Lexington, KY

Lexington, KY, USA

Phone: (888) 889-4377
Mobile Service Technicians
24/7 Emergency Service

Mobile Service Technician – Dayton, OH

Dayton, OH, USA

Phone: (888) 889-4377
Mobile Service Technicians
24/7 Emergency Service