Full Service Leasing & Short Term Rentals keeps your customers smiling.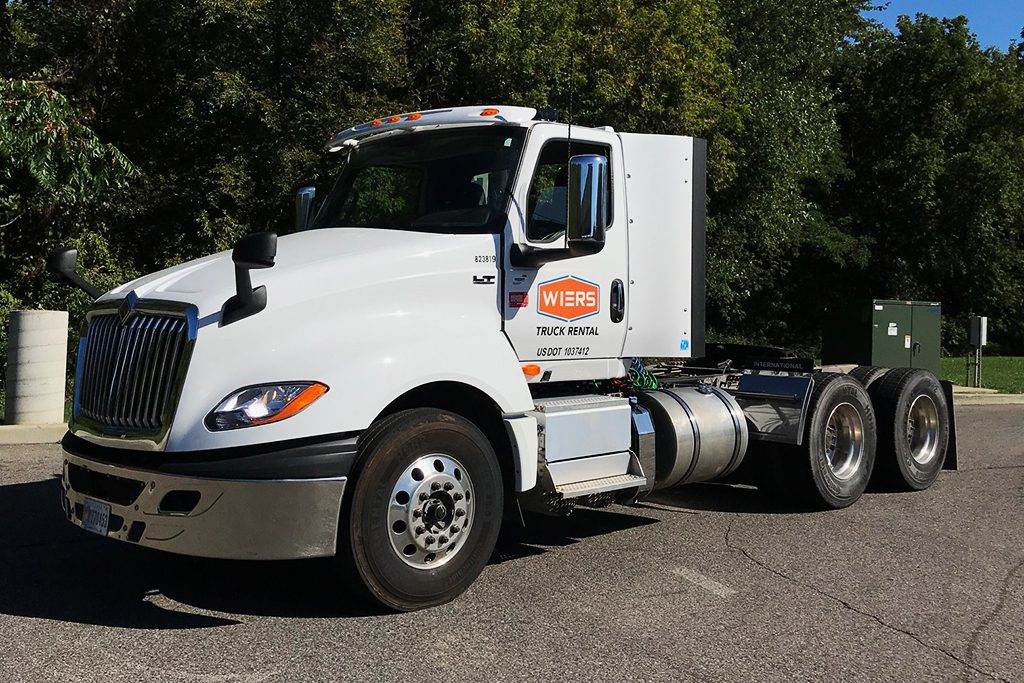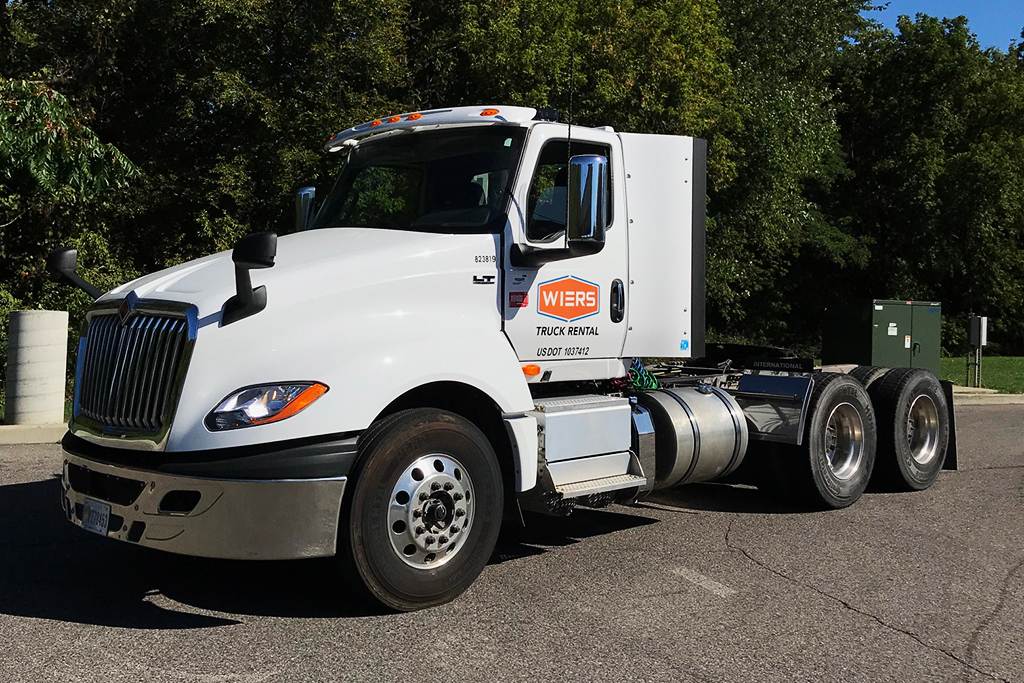 FULL SERVICE
TRUCK LEASING
FOCUS ON YOUR CORE
Truck leasing from Wiers can free up capital, and give you more time to run your core business without giving up control. Wiers and Idealease provide a comprehensive solution including safety, compliance and nationwide affiliate support.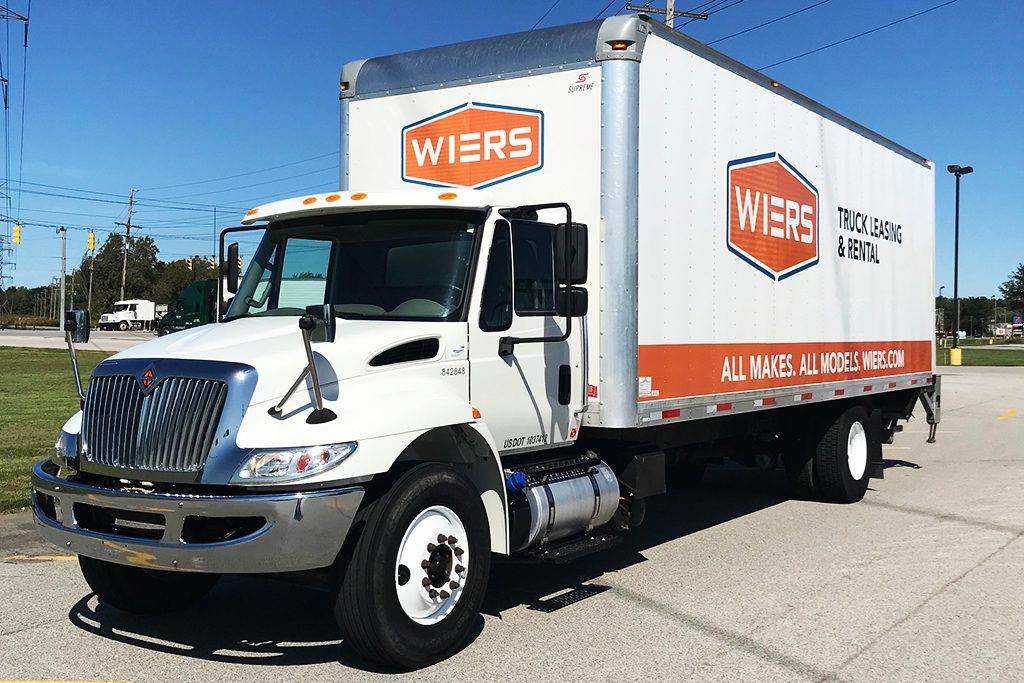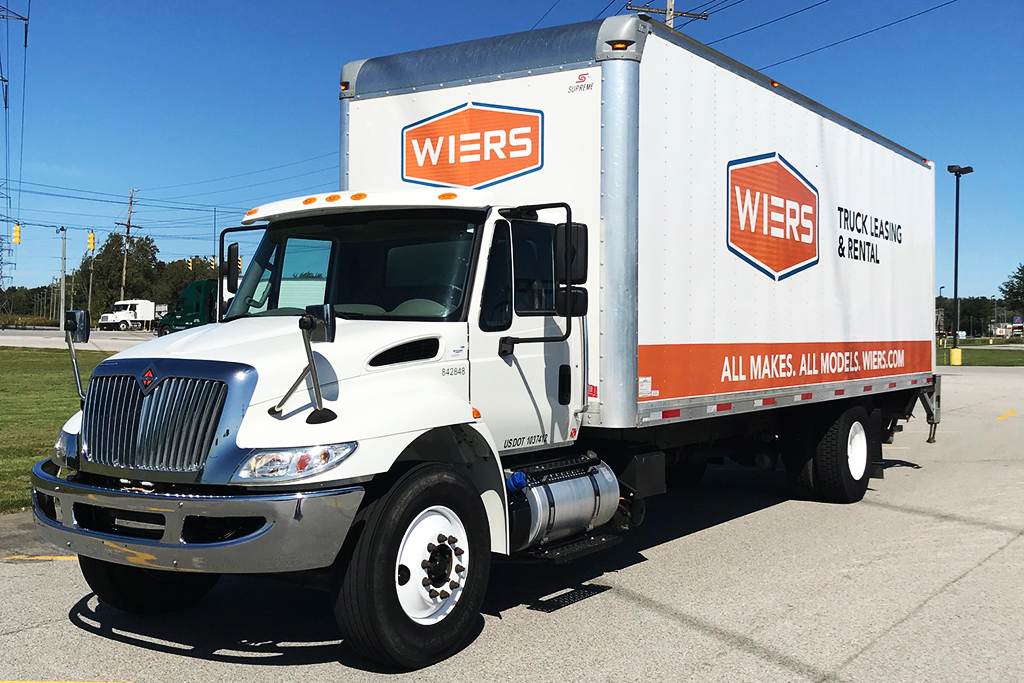 FOR ADDED CAPACITY
Enjoy the flexibility of Wiers Truck Rentals when your truck is in our shop or when you have peak demand in your business. Select from box trucks, day cabs, and sleeper trucks today.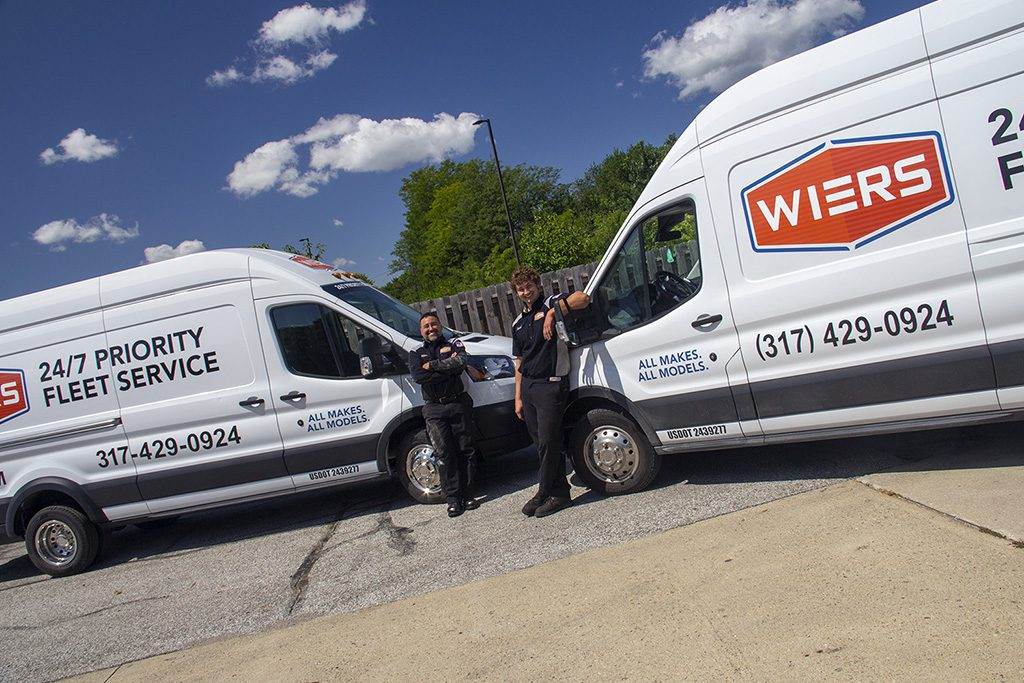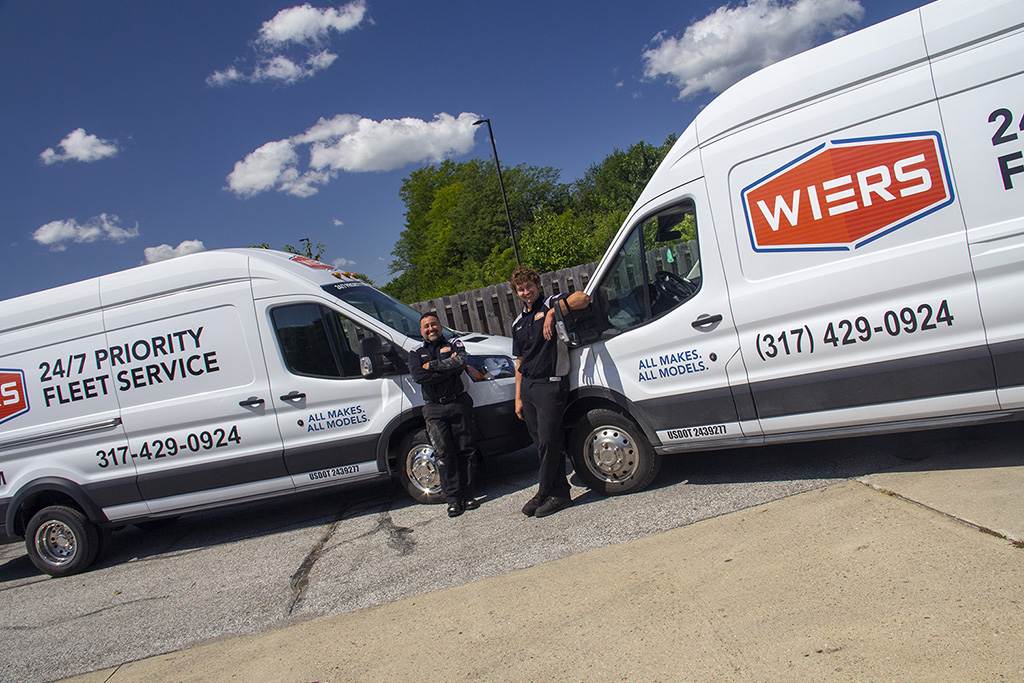 YOUR PLACE OR OURS
Our maintenance team is prepared to meet your needs wherever they exist. We are experienced in developing customized maintenance plans to help manage costs and deliver superior uptime results at your shop or ours.
Flexible Solutions. Local Team Support.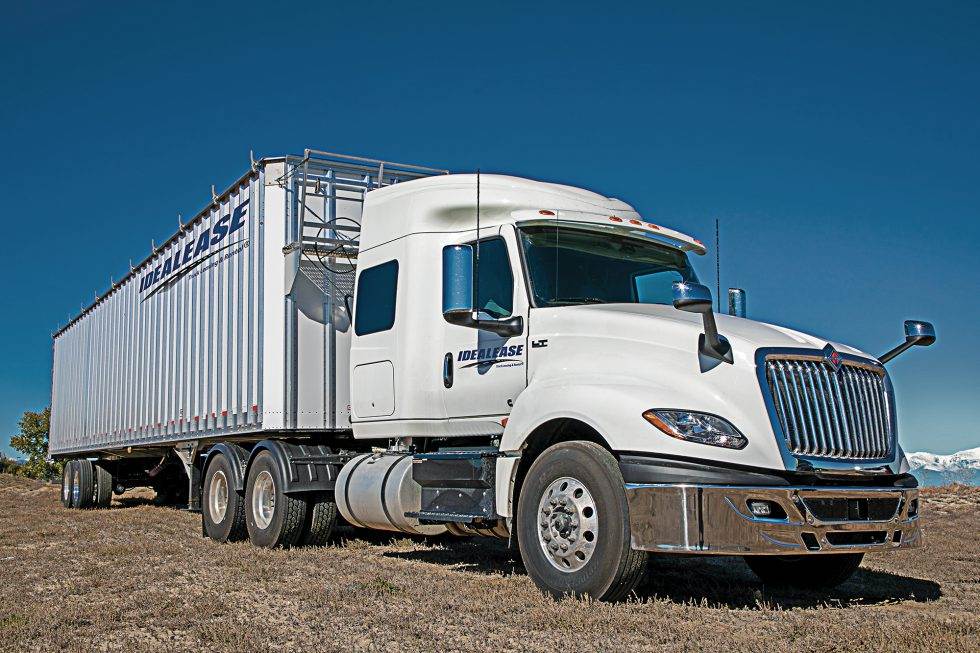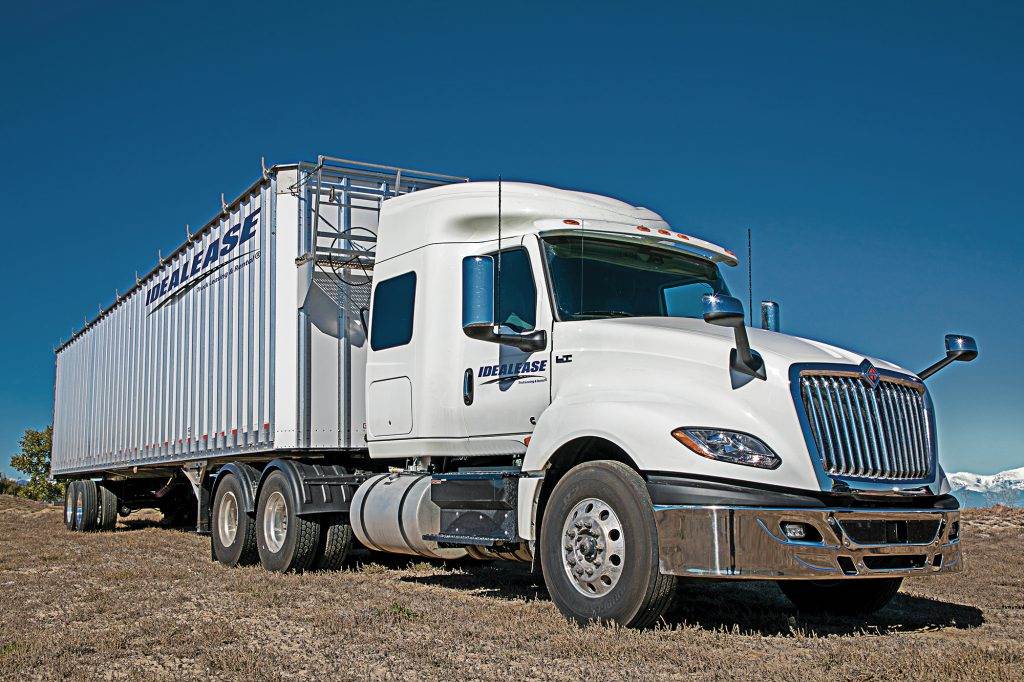 NATIONWIDE
LEASING NETWORK
OVER 45,000 STRONG
The Idealease network supports over 45,000 trucks, tractors, and trailers nationwide. Affiliate partners ensure you have access to hundreds of shops and manufacturer-certified technicians when problems occur.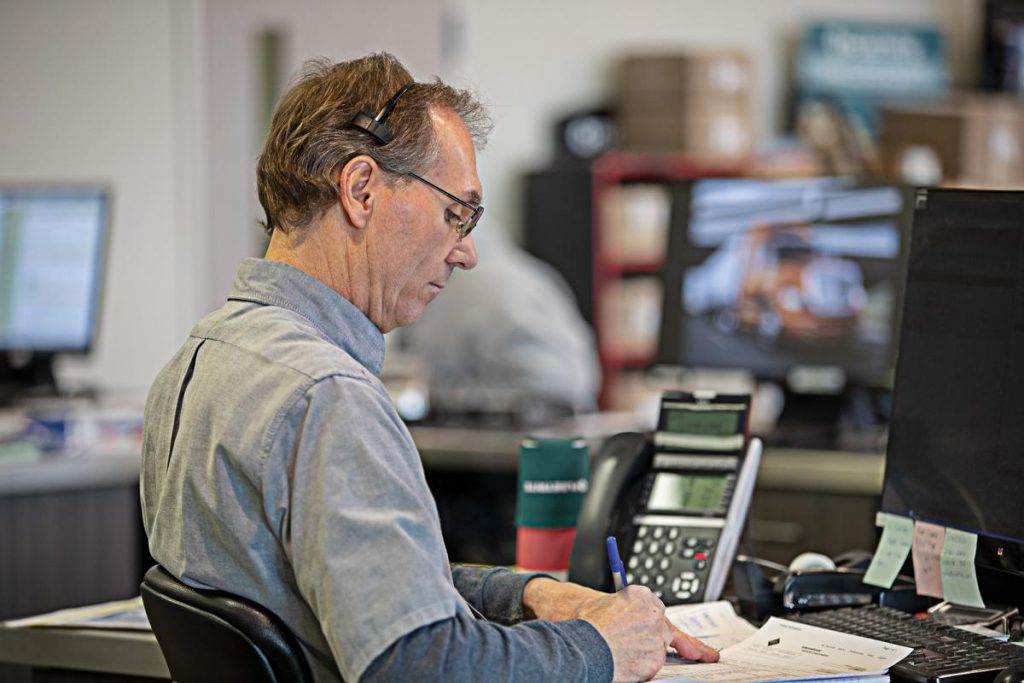 ASSESSMENTS & RECOMMENDATIONS
Assess your current safety and risk management profile with the help of Idealease. Safety and Compliance programs provide tools, recommendations, and knowledge to strengthen policies and practices for all levels of your organization.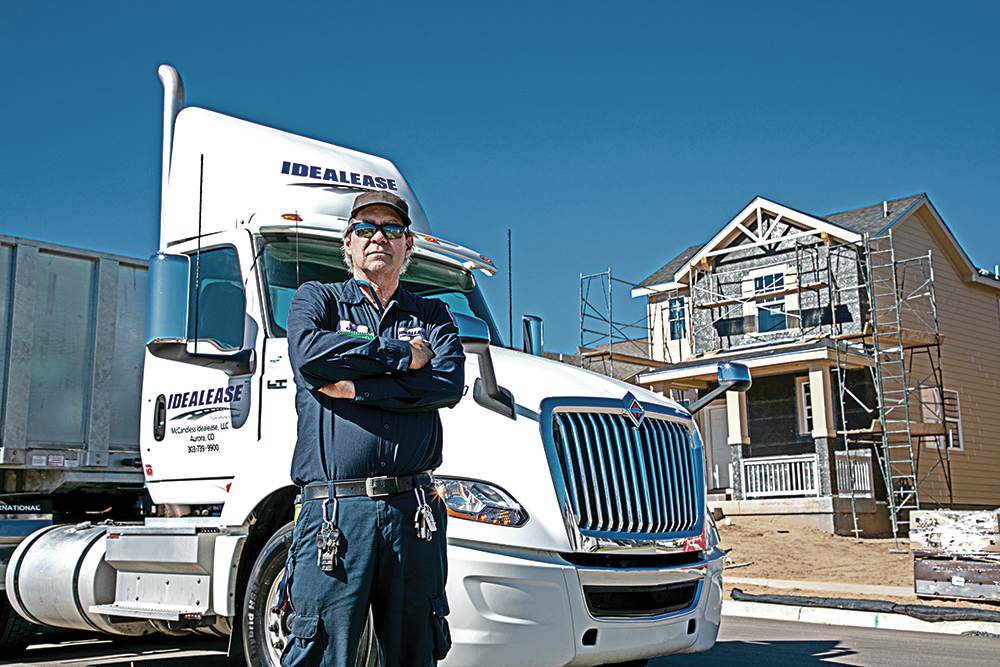 LET THE EXPERTS HANDLE IT
Outsource complicated and time-consuming legal and regulatory reporting requirements. Idealease Fleet Services can efficiently and accurately handle your vehicle licensing, registration, permitting, and fuel tax reporting in the U.S. and Canada.
TALK TO A LEASE & RENTAL REP TODAY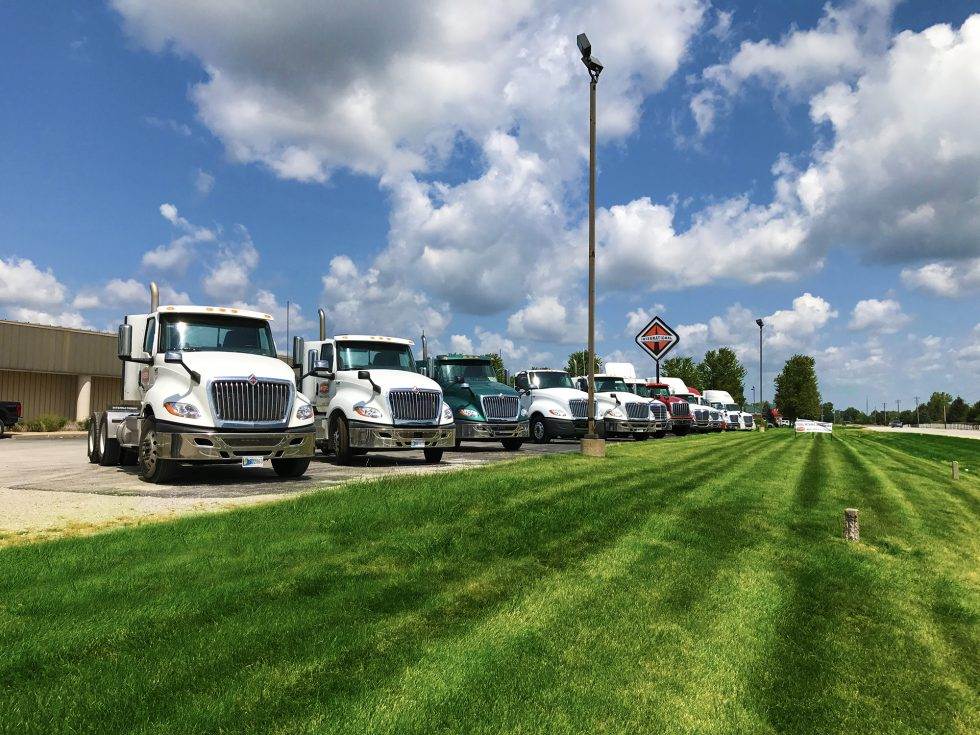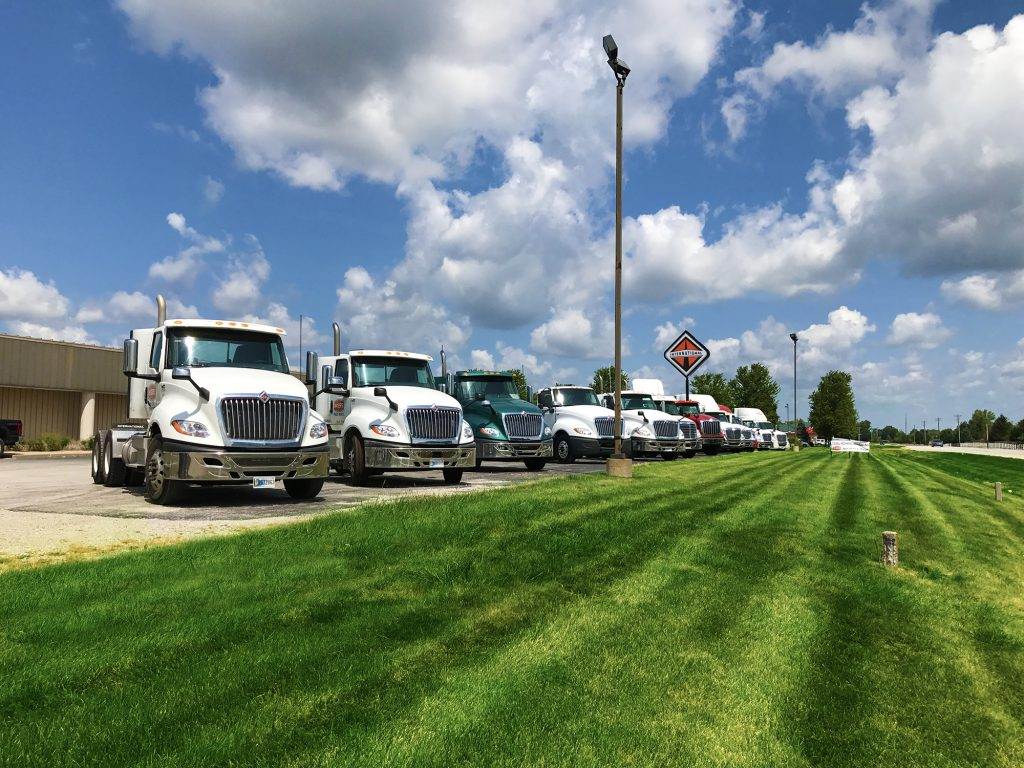 WIERS 24/7 FLEET SERVICE & TRUCK REPAIR LOCATIONS
Title

Address

Description

Wiers International Trucks - Plymouth, IN

2111 Jim Neu Dr, Plymouth, IN 46563, USA

2111 Jim Neu Drive Plymouth, IN 46563

Phone: (574) 936-4076
Fax: (574) 936-9301

Wiers International Trucks - Logansport, IN

1631 W Market St, Logansport, IN 46947, USA

1631 West Market Street Logansport, IN 46947

Phone: (574) 722-5656
Fax: (574) 722-9509

Wiers International Trucks – Lafayette, IN

430 Meijer Dr, Lafayette, IN 47905, USA

430 Meijer Drive Lafayette, IN 47905

Phone: (765) 448-9950
Fax: (765) 447-8824

Wiers Fleet Partners – Denver, CO

5300 Monroe St, Denver, CO 80216, USA

5300 Monroe St. Denver, CO 80216

Phone: (303) 294-0470

Wiers Fleet Partners – Indianapolis, IN

3748 W Morris St, Indianapolis, IN 46241, USA

3748 West Morris Street Indianapolis, IN 46241

Phone: (317) 429-0924
Fax: (317) 757-5734

Wiers Fleet Partners – LaPorte, IN

1933 W 450 N, La Porte, IN 46350, USA

1933 West 450 North LaPorte, IN 46350

Phone: (219) 379-5411
Fax: (219) 379-5496

Wiers Fleet Partners – Louisville, KY

4621 Allmond Ave, Louisville, KY 40209, USA

4621 Allmond Avenue Louisville, KY 40209

Phone: (502) 915-7424

Wiers Fleet Partners – Florence, KY

9000 Empire Connector Dr, Florence, KY 41042, USA

9000 Empire Connector Drive, Florence, KY

Phone: (859) 371-4711

Wiers Fleet Partners – Columbus, OH

1515 Frank Rd, Columbus, OH 43223, USA

1515 Frank Road, Columbus, OH 43223

Phone: (614) 276-6511

Mobile Service Technician – Cincinnati, OH

Fairfield, OH, USA

Phone: (888) 889-4377
Mobile Service Technicians
24/7 Emergency Service

Wiers Fleet Partners – Corpus Christi, TX

1026 S Navigation Blvd, Corpus Christi, TX 78405, USA

1026 S Navigation Blvd, Corpus Christi, TX 78405

Phone: (361) 651-1480

Wiers Fleet Partners – Milwaukee, WI

6131 N 84th St, Milwaukee, WI 53225, USA

6131 North 84th, Milwaukee, WI 53225

P: 414-358-9980 

Wiers Fleet Partners – Pontiac, MI

1591 E Highwood, Pontiac, MI 48340, USA

1591 E Highwood Pontiac, MI 48340
(248) 309-6668

Mobile Fleet Partners – Cleveland, OH

215 W Bridge St, Elyria, OH 44035, USA

215 W. Bridge St. Elyria, OH 44035
Phone: (216) 317-2283
Mobile Service Technicians
24/7 Emergency Service

Mobile Service Technician – Lexington, KY

Lexington, KY, USA

Phone: (888) 889-4377
Mobile Service Technicians
24/7 Emergency Service

Mobile Service Technician – Dayton, OH

Dayton, OH, USA

Phone: (888) 889-4377
Mobile Service Technicians
24/7 Emergency Service
Title

Address

Description

Wiers International Trucks - Plymouth, IN

2111 Jim Neu Dr, Plymouth, IN 46563, USA

2111 Jim Neu Drive Plymouth, IN 46563

Phone: (574) 936-4076
Fax: (574) 936-9301

Wiers International Trucks - Logansport, IN

1631 W Market St, Logansport, IN 46947, USA

1631 West Market Street Logansport, IN 46947

Phone: (574) 722-5656
Fax: (574) 722-9509

Wiers International Trucks – Lafayette, IN

430 Meijer Dr, Lafayette, IN 47905, USA

430 Meijer Drive Lafayette, IN 47905

Phone: (765) 448-9950
Fax: (765) 447-8824

Wiers Fleet Partners – Denver, CO

5300 Monroe St, Denver, CO 80216, USA

5300 Monroe St. Denver, CO 80216

Phone: (303) 294-0470

Wiers Fleet Partners – Indianapolis, IN

3748 W Morris St, Indianapolis, IN 46241, USA

3748 West Morris Street Indianapolis, IN 46241

Phone: (317) 429-0924
Fax: (317) 757-5734

Wiers Fleet Partners – LaPorte, IN

1933 W 450 N, La Porte, IN 46350, USA

1933 West 450 North LaPorte, IN 46350

Phone: (219) 379-5411
Fax: (219) 379-5496

Wiers Fleet Partners – Louisville, KY

4621 Allmond Ave, Louisville, KY 40209, USA

4621 Allmond Avenue Louisville, KY 40209

Phone: (502) 915-7424

Wiers Fleet Partners – Florence, KY

9000 Empire Connector Dr, Florence, KY 41042, USA

9000 Empire Connector Drive, Florence, KY

Phone: (859) 371-4711

Wiers Fleet Partners – Columbus, OH

1515 Frank Rd, Columbus, OH 43223, USA

1515 Frank Road, Columbus, OH 43223

Phone: (614) 276-6511

Wiers Fleet Partners – Corpus Christi, TX

1026 S Navigation Blvd, Corpus Christi, TX 78405, USA

1515 Frank Road, Columbus, OH 43223

Phone: (614) 276-6511

Wiers Fleet Partners – Milwaukee, WI

6131 N 84th St, Milwaukee, WI 53225, USA

6131 North 84th, Milwaukee, WI 53225

P: 414-358-9980 

Wiers Fleet Partners – Pontiac, MI

1591 E Highwood, Pontiac, MI 48340, USA

1591 E Highwood Pontiac, MI 48340
(248) 309-6668

Mobile Service Technician – Cincinnati, OH

Fairfield, OH, USA

Phone: (888) 889-4377
Mobile Service Technicians
24/7 Emergency Service

Mobile Fleet Partners – Cleveland, OH

215 W Bridge St, Elyria, OH 44035, USA

215 W. Bridge St. Elyria, OH 44035
Phone: (216) 317-2283
Mobile Service Technicians
24/7 Emergency Service

Mobile Service Technician – Lexington, KY

Lexington, KY, USA

Phone: (888) 889-4377
Mobile Service Technicians
24/7 Emergency Service

Mobile Service Technician – Dayton, OH

Dayton, OH, USA

Phone: (888) 889-4377
Mobile Service Technicians
24/7 Emergency Service