BUILD YOUR OWN
INTERNATIONAL® TRUCK
Equip your truck with custom options to get the job done.
Customize your truck by choosing options for the truck's cab, exterior, interior, powertrain, and more with the International© Navistar truck configurator.
MAINTENANCE PLANS
& FLEET SERVICE
We work with thousands of managers and businesses to ensure their vehicles deliver products and services in a safe, reliable, and cost-effective manner.
Regardless of the number of units in your fleet, Fleet Partnership Plans are designed for proactive managers who want to:
SAVE TIME
SAVE MONEY
PREVENT BUSINESS DISRUPTIONS
LET WIERS MAINTAIN YOUR FLEET & ENJOY PEACE OF MIND.
Fleet Partnership Plans provide:
Labor Rate Discounts
Priority Service
Proven results
FLEET PARTNERSHIP PLANS
INCLUDE
Up To $40/hr Labor Rate Discount
Priority Service
PM Reports w/ Pictures, Severity, & Recommendations
Managed PM & DOT Schedules
Deferred Repair Tracking
Compliance Dashboard
Fleet Monitoring
Real-Time Diagnostics
Unit & Fleet Dashboard
Personalized Account Management
Fleet Business Reviews
ADDITIONAL OPTIONS AVAILABLE
Reduced Mobile & Emergency Service Fees
1st Available Bay
Free Pickup & Delivery
Interested in finding out more about International® Truck Sales and vehicles available from Wiers? Please fill out the form.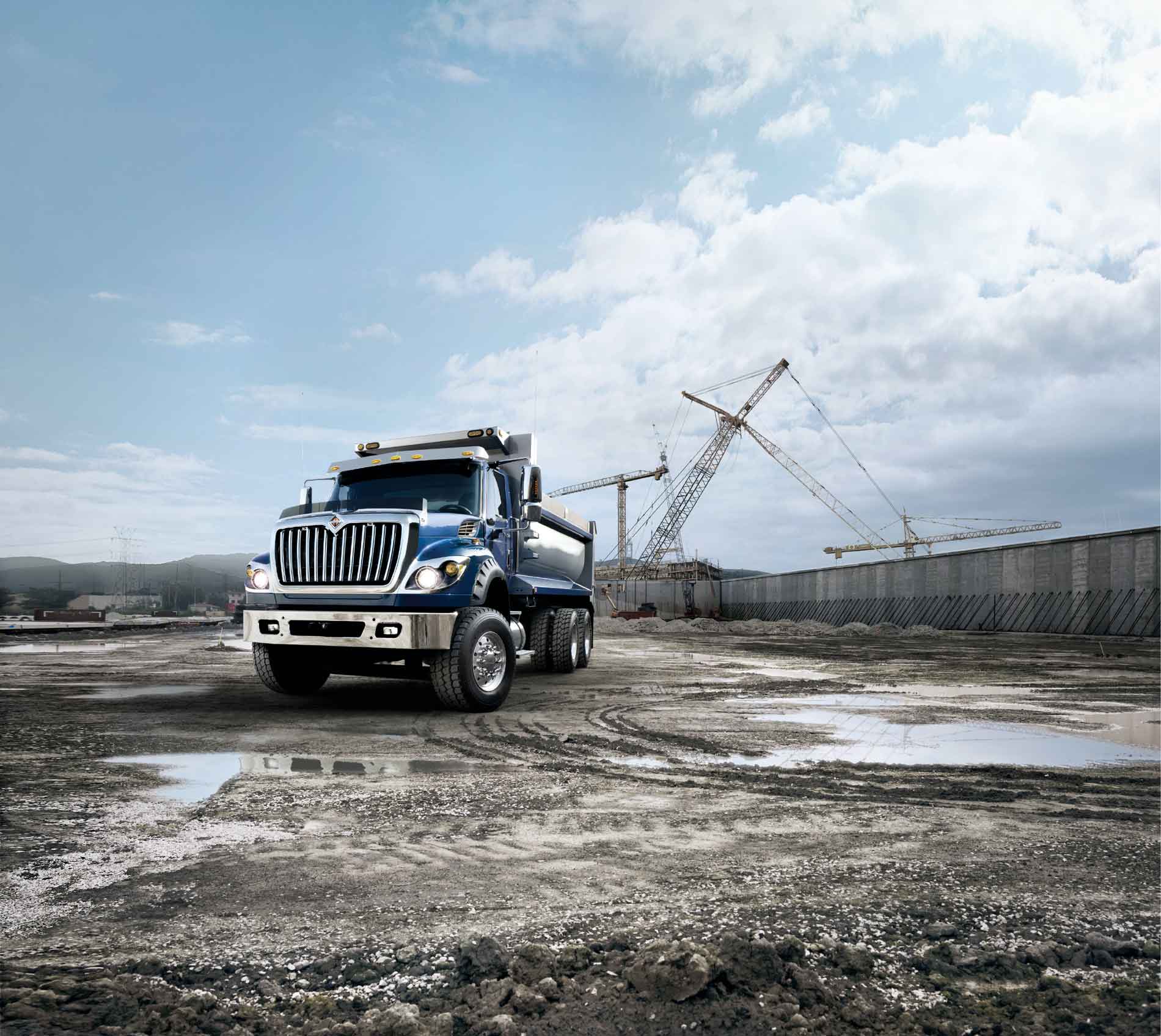 WIERS 24/7 FLEET SERVICE & TRUCK REPAIR LOCATIONS
Title

Address

Description

Wiers International Trucks - Plymouth, IN

2111 Jim Neu Dr, Plymouth, IN 46563, USA

2111 Jim Neu Drive Plymouth, IN 46563

Phone: (574) 936-4076
Fax: (574) 936-9301

Wiers International Trucks - Logansport, IN

1631 W Market St, Logansport, IN 46947, USA

1631 West Market Street Logansport, IN 46947

Phone: (574) 722-5656
Fax: (574) 722-9509

Wiers International Trucks – Lafayette, IN

430 Meijer Dr, Lafayette, IN 47905, USA

430 Meijer Drive Lafayette, IN 47905

Phone: (765) 448-9950
Fax: (765) 447-8824

Wiers Fleet Partners – Denver, CO

5300 Monroe St, Denver, CO 80216, USA

5300 Monroe St. Denver, CO 80216

Phone: (303) 294-0470

Wiers Fleet Partners – Indianapolis, IN

3748 W Morris St, Indianapolis, IN 46241, USA

3748 West Morris Street Indianapolis, IN 46241

Phone: (317) 429-0924
Fax: (317) 757-5734

Wiers Fleet Partners – LaPorte, IN

1933 W 450 N, La Porte, IN 46350, USA

1933 West 450 North LaPorte, IN 46350

Phone: (219) 379-5411
Fax: (219) 379-5496

Wiers Fleet Partners – Louisville, KY

4621 Allmond Ave, Louisville, KY 40209, USA

4621 Allmond Avenue Louisville, KY 40209

Phone: (502) 915-7424

Wiers Fleet Partners – Florence, KY

9000 Empire Connector Dr, Florence, KY 41042, USA

9000 Empire Connector Drive, Florence, KY

Phone: (859) 371-4711

Wiers Fleet Partners – Columbus, OH

1515 Frank Rd, Columbus, OH 43223, USA

1515 Frank Road, Columbus, OH 43223

Phone: (614) 276-6511

Mobile Service Technician – Cincinnati, OH

Fairfield, OH, USA

Phone: (888) 889-4377
Mobile Service Technicians
24/7 Emergency Service

Wiers Fleet Partners – Corpus Christi, TX

1026 S Navigation Blvd, Corpus Christi, TX 78405, USA

1026 S Navigation Blvd, Corpus Christi, TX 78405

Phone: (361) 651-1480

Wiers Fleet Partners – Milwaukee, WI

6131 N 84th St, Milwaukee, WI 53225, USA

6131 North 84th, Milwaukee, WI 53225

P: 414-358-9980 

Wiers Fleet Partners – Pontiac, MI

1591 E Highwood, Pontiac, MI 48340, USA

1591 E Highwood Pontiac, MI 48340
(248) 309-6668

Mobile Fleet Partners – Cleveland, OH

215 W Bridge St, Elyria, OH 44035, USA

215 W. Bridge St. Elyria, OH 44035
Phone: (216) 317-2283
Mobile Service Technicians
24/7 Emergency Service

Mobile Service Technician – Lexington, KY

Lexington, KY, USA

Phone: (888) 889-4377
Mobile Service Technicians
24/7 Emergency Service

Mobile Service Technician – Dayton, OH

Dayton, OH, USA

Phone: (888) 889-4377
Mobile Service Technicians
24/7 Emergency Service
Title

Address

Description

Wiers International Trucks - Plymouth, IN

2111 Jim Neu Dr, Plymouth, IN 46563, USA

2111 Jim Neu Drive Plymouth, IN 46563

Phone: (574) 936-4076
Fax: (574) 936-9301

Wiers International Trucks - Logansport, IN

1631 W Market St, Logansport, IN 46947, USA

1631 West Market Street Logansport, IN 46947

Phone: (574) 722-5656
Fax: (574) 722-9509

Wiers International Trucks – Lafayette, IN

430 Meijer Dr, Lafayette, IN 47905, USA

430 Meijer Drive Lafayette, IN 47905

Phone: (765) 448-9950
Fax: (765) 447-8824

Wiers Fleet Partners – Denver, CO

5300 Monroe St, Denver, CO 80216, USA

5300 Monroe St. Denver, CO 80216

Phone: (303) 294-0470

Wiers Fleet Partners – Indianapolis, IN

3748 W Morris St, Indianapolis, IN 46241, USA

3748 West Morris Street Indianapolis, IN 46241

Phone: (317) 429-0924
Fax: (317) 757-5734

Wiers Fleet Partners – LaPorte, IN

1933 W 450 N, La Porte, IN 46350, USA

1933 West 450 North LaPorte, IN 46350

Phone: (219) 379-5411
Fax: (219) 379-5496

Wiers Fleet Partners – Louisville, KY

4621 Allmond Ave, Louisville, KY 40209, USA

4621 Allmond Avenue Louisville, KY 40209

Phone: (502) 915-7424

Wiers Fleet Partners – Florence, KY

9000 Empire Connector Dr, Florence, KY 41042, USA

9000 Empire Connector Drive, Florence, KY

Phone: (859) 371-4711

Wiers Fleet Partners – Columbus, OH

1515 Frank Rd, Columbus, OH 43223, USA

1515 Frank Road, Columbus, OH 43223

Phone: (614) 276-6511

Wiers Fleet Partners – Corpus Christi, TX

1026 S Navigation Blvd, Corpus Christi, TX 78405, USA

1515 Frank Road, Columbus, OH 43223

Phone: (614) 276-6511

Wiers Fleet Partners – Milwaukee, WI

6131 N 84th St, Milwaukee, WI 53225, USA

6131 North 84th, Milwaukee, WI 53225

P: 414-358-9980 

Wiers Fleet Partners – Pontiac, MI

1591 E Highwood, Pontiac, MI 48340, USA

1591 E Highwood Pontiac, MI 48340
(248) 309-6668

Mobile Service Technician – Cincinnati, OH

Fairfield, OH, USA

Phone: (888) 889-4377
Mobile Service Technicians
24/7 Emergency Service

Mobile Fleet Partners – Cleveland, OH

215 W Bridge St, Elyria, OH 44035, USA

215 W. Bridge St. Elyria, OH 44035
Phone: (216) 317-2283
Mobile Service Technicians
24/7 Emergency Service

Mobile Service Technician – Lexington, KY

Lexington, KY, USA

Phone: (888) 889-4377
Mobile Service Technicians
24/7 Emergency Service

Mobile Service Technician – Dayton, OH

Dayton, OH, USA

Phone: (888) 889-4377
Mobile Service Technicians
24/7 Emergency Service