Save Up To $40 off Labor Rates
New to Wiers? Take advantage of this exclusive offer & do more for less.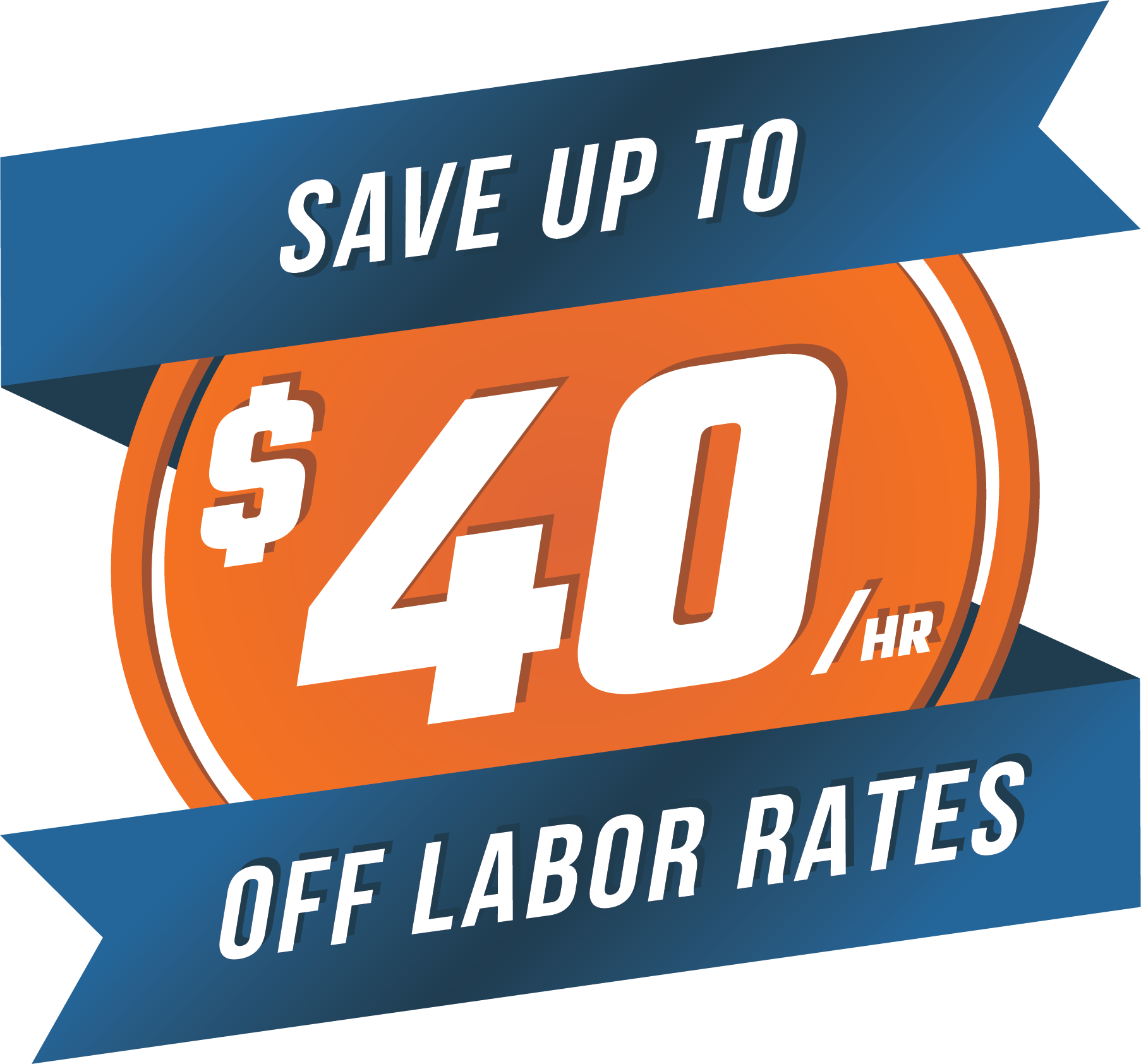 TESTED SYSTEMS. PROVEN RESULTS. GUARANTEED SAVINGS.
Get up to $40 off the standard labor rate from Wiers on all in-shop work including repair, diagnostic, engine work, and PMs. Emergency Service will be billed separately (excluding call-out fees and travel time). Plus, rest easy with our money-back guarantee.
Additional terms & conditions apply.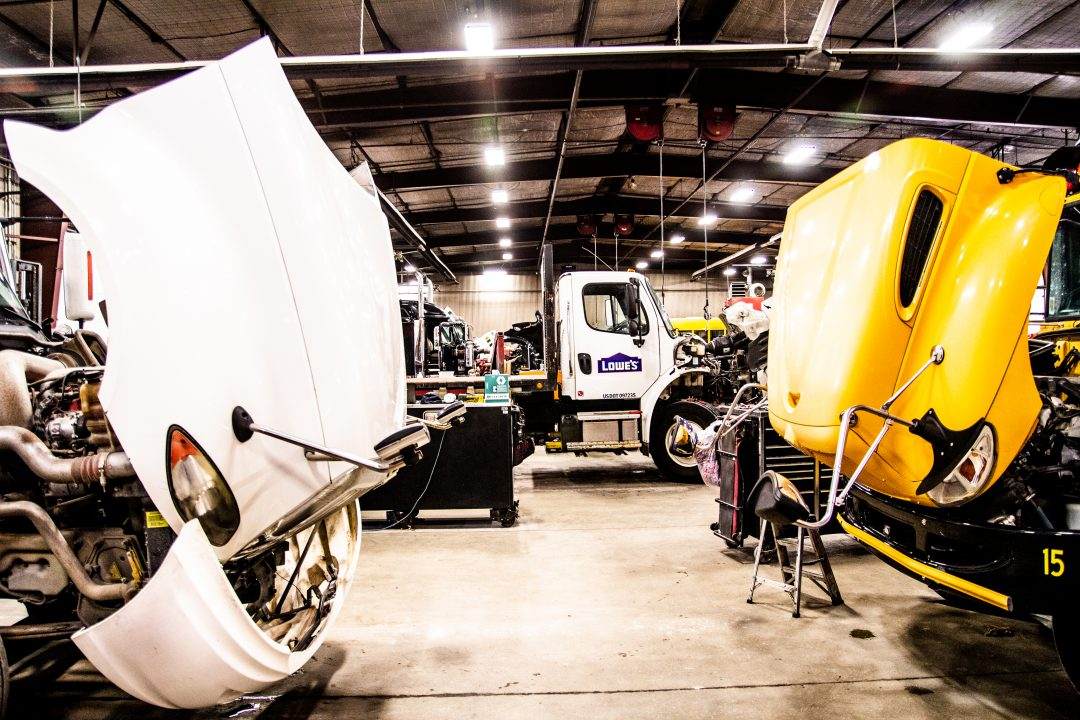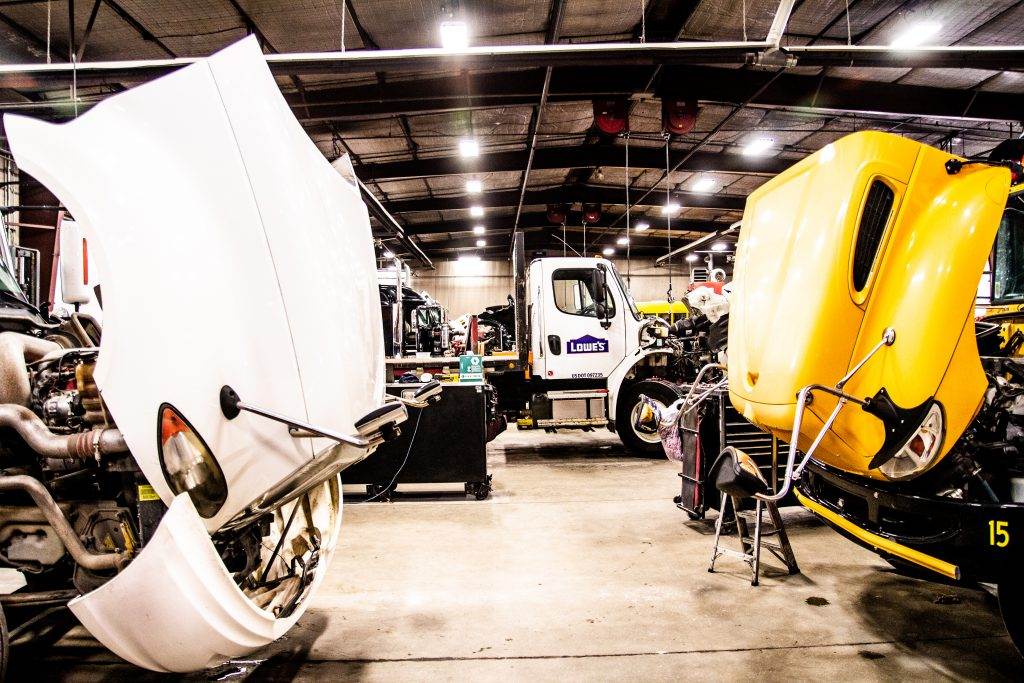 LOCAL TRUCK
SERVICE CENTERS
OUR LONG TERM COMMITMENT
Many repairs simply cannot be performed outdoors and away from important tooling. Wiers Service Centers represent our commitment to quality and to the customers and communities we serve.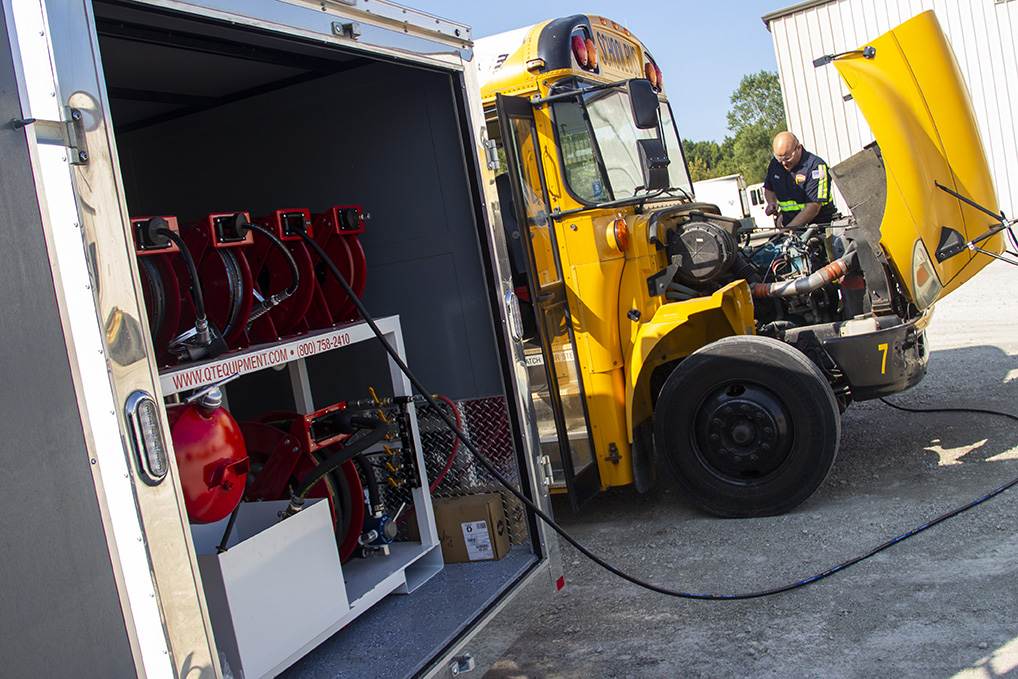 WE WILL COME TO YOU
Time is money. Enjoy the convenience of mobile maintenance. Select a time and location for a local Wiers Mobile Maintenance technician will show up and do the rest.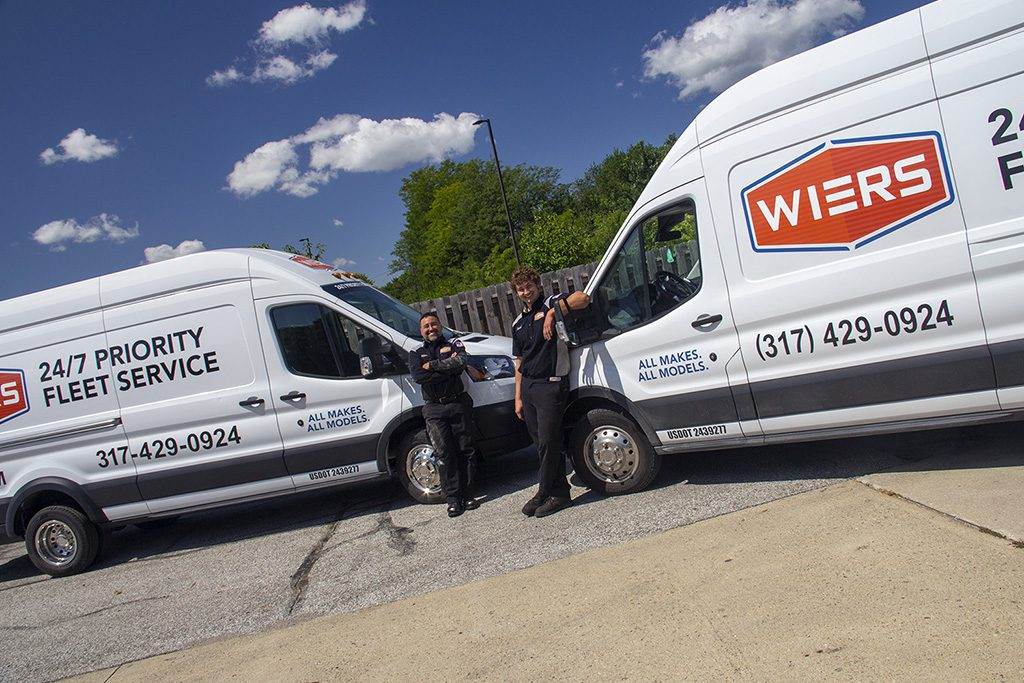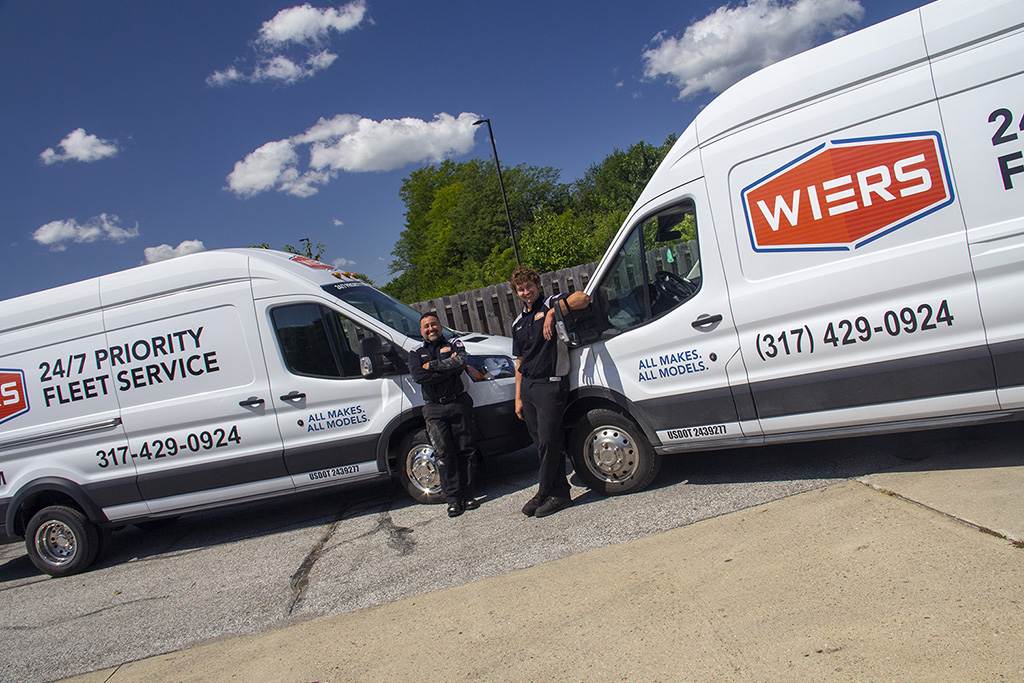 WHEN YOU NEED US MOST
Unexpected problems happen. Wiers 24/7 Emergency Service is ready to respond to your unique needs because that's what Partners do!
Register for a Fleet Partnership Plan labor rate & start saving today.
Choose the specifically designed Fleet Partnership Plan that uniquely fits your needs. Each plan delivers a low risk/high reward solution that cannot be found anywhere else.
With a Wiers Fleet Partnership Plan you get:
Quality information
A data-driven approach
Proactive recommendations
Proven System
Proven Results
LIGHT DUTY
FIXED MONTHLY/UNIT
$40/hr Labor Rate Discount
Reduced Mobile & Emergency Service Fees
Next Available Bay Priority Service
Free Pickup & Delivery
PM Reports w/ Pictures, Severity, & Recommendations
Managed PM & DOT Schedules
Deferred Repair Tracking
Compliance Dashboard
Fleet Monitoring
Real-Time Diagnostics
Unit & Fleet Dashboard
Personalized Account Management
Fleet Business Reviews
Planned Maintenance Add-on Option
MEDIUM & HEAVY-DUTY
FIXED MONTHLY/UNIT
$40/hr Labor Rate Discount
Reduced Mobile & Emergency Service Fees
Next Available Bay Priority Service
Free Pickup & Delivery
PM Reports w/ Pictures, Severity, & Recommendations
Managed PM & DOT Schedules
Deferred Repair Tracking
Compliance Dashboard
Fleet Monitoring
Real-Time Diagnostics
Unit & Fleet Dashboard
Personalized Account Management
Fleet Business Reviews
Planned Maintenance Add-on Option
TRAILERS
FIXED MONTHLY/UNIT
$40/hr Labor Rate Discount
Reduced Mobile & Emergency Service Fees
Next Available Bay Priority Service
Free Pickup & Delivery
PM Reports w/ Pictures, Severity, & Recommendations
Managed PM & DOT Schedules
Deferred Repair Tracking
Compliance Dashboard
Fleet Monitoring
Real-Time Diagnostics
Unit & Fleet Dashboard
Personalized Account Management
Fleet Business Reviews
Planned Maintenance Add-on Option
WIERS 24/7 FLEET SERVICE & TRUCK REPAIR LOCATIONS
Title

Address

Description

Wiers International Trucks - Plymouth, IN

2111 Jim Neu Dr, Plymouth, IN 46563, USA

2111 Jim Neu Drive Plymouth, IN 46563

Phone: (574) 936-4076
Fax: (574) 936-9301

Wiers International Trucks - Logansport, IN

1631 W Market St, Logansport, IN 46947, USA

1631 West Market Street Logansport, IN 46947

Phone: (574) 722-5656
Fax: (574) 722-9509

Wiers International Trucks – Lafayette, IN

430 Meijer Dr, Lafayette, IN 47905, USA

430 Meijer Drive Lafayette, IN 47905

Phone: (765) 448-9950
Fax: (765) 447-8824

Wiers Fleet Partners – Denver, CO

5300 Monroe St, Denver, CO 80216, USA

5300 Monroe St. Denver, CO 80216

Phone: (303) 294-0470

Wiers Fleet Partners – Indianapolis, IN

3748 W Morris St, Indianapolis, IN 46241, USA

3748 West Morris Street Indianapolis, IN 46241

Phone: (317) 429-0924
Fax: (317) 757-5734

Wiers Fleet Partners – LaPorte, IN

1933 W 450 N, La Porte, IN 46350, USA

1933 West 450 North LaPorte, IN 46350

Phone: (219) 379-5411
Fax: (219) 379-5496

Wiers Fleet Partners – Louisville, KY

4621 Allmond Ave, Louisville, KY 40209, USA

4621 Allmond Avenue Louisville, KY 40209

Phone: (502) 915-7424

Wiers Fleet Partners – Florence, KY

9000 Empire Connector Dr, Florence, KY 41042, USA

9000 Empire Connector Drive, Florence, KY

Phone: (859) 371-4711

Wiers Fleet Partners – Columbus, OH

1515 Frank Rd, Columbus, OH 43223, USA

1515 Frank Road, Columbus, OH 43223

Phone: (614) 276-6511

Mobile Service Technician – Cincinnati, OH

Fairfield, OH, USA

Phone: (888) 889-4377
Mobile Service Technicians
24/7 Emergency Service

Wiers Fleet Partners – Corpus Christi, TX

1026 S Navigation Blvd, Corpus Christi, TX 78405, USA

1026 S Navigation Blvd, Corpus Christi, TX 78405

Phone: (361) 651-1480

Wiers Fleet Partners – Milwaukee, WI

6131 N 84th St, Milwaukee, WI 53225, USA

6131 North 84th, Milwaukee, WI 53225

P: 414-358-9980 

Wiers Fleet Partners – Pontiac, MI

1591 E Highwood, Pontiac, MI 48340, USA

1591 E Highwood Pontiac, MI 48340
(248) 309-6668

Mobile Fleet Partners – Cleveland, OH

215 W Bridge St, Elyria, OH 44035, USA

215 W. Bridge St. Elyria, OH 44035
Phone: (216) 317-2283
Mobile Service Technicians
24/7 Emergency Service

Mobile Service Technician – Lexington, KY

Lexington, KY, USA

Phone: (888) 889-4377
Mobile Service Technicians
24/7 Emergency Service

Mobile Service Technician – Dayton, OH

Dayton, OH, USA

Phone: (888) 889-4377
Mobile Service Technicians
24/7 Emergency Service
Title

Address

Description

Wiers International Trucks - Plymouth, IN

2111 Jim Neu Dr, Plymouth, IN 46563, USA

2111 Jim Neu Drive Plymouth, IN 46563

Phone: (574) 936-4076
Fax: (574) 936-9301

Wiers International Trucks - Logansport, IN

1631 W Market St, Logansport, IN 46947, USA

1631 West Market Street Logansport, IN 46947

Phone: (574) 722-5656
Fax: (574) 722-9509

Wiers International Trucks – Lafayette, IN

430 Meijer Dr, Lafayette, IN 47905, USA

430 Meijer Drive Lafayette, IN 47905

Phone: (765) 448-9950
Fax: (765) 447-8824

Wiers Fleet Partners – Denver, CO

5300 Monroe St, Denver, CO 80216, USA

5300 Monroe St. Denver, CO 80216

Phone: (303) 294-0470

Wiers Fleet Partners – Indianapolis, IN

3748 W Morris St, Indianapolis, IN 46241, USA

3748 West Morris Street Indianapolis, IN 46241

Phone: (317) 429-0924
Fax: (317) 757-5734

Wiers Fleet Partners – LaPorte, IN

1933 W 450 N, La Porte, IN 46350, USA

1933 West 450 North LaPorte, IN 46350

Phone: (219) 379-5411
Fax: (219) 379-5496

Wiers Fleet Partners – Louisville, KY

4621 Allmond Ave, Louisville, KY 40209, USA

4621 Allmond Avenue Louisville, KY 40209

Phone: (502) 915-7424

Wiers Fleet Partners – Florence, KY

9000 Empire Connector Dr, Florence, KY 41042, USA

9000 Empire Connector Drive, Florence, KY

Phone: (859) 371-4711

Wiers Fleet Partners – Columbus, OH

1515 Frank Rd, Columbus, OH 43223, USA

1515 Frank Road, Columbus, OH 43223

Phone: (614) 276-6511

Wiers Fleet Partners – Corpus Christi, TX

1026 S Navigation Blvd, Corpus Christi, TX 78405, USA

1515 Frank Road, Columbus, OH 43223

Phone: (614) 276-6511

Wiers Fleet Partners – Milwaukee, WI

6131 N 84th St, Milwaukee, WI 53225, USA

6131 North 84th, Milwaukee, WI 53225

P: 414-358-9980 

Wiers Fleet Partners – Pontiac, MI

1591 E Highwood, Pontiac, MI 48340, USA

1591 E Highwood Pontiac, MI 48340
(248) 309-6668

Mobile Service Technician – Cincinnati, OH

Fairfield, OH, USA

Phone: (888) 889-4377
Mobile Service Technicians
24/7 Emergency Service

Mobile Fleet Partners – Cleveland, OH

215 W Bridge St, Elyria, OH 44035, USA

215 W. Bridge St. Elyria, OH 44035
Phone: (216) 317-2283
Mobile Service Technicians
24/7 Emergency Service

Mobile Service Technician – Lexington, KY

Lexington, KY, USA

Phone: (888) 889-4377
Mobile Service Technicians
24/7 Emergency Service

Mobile Service Technician – Dayton, OH

Dayton, OH, USA

Phone: (888) 889-4377
Mobile Service Technicians
24/7 Emergency Service