Save time & money on car repairs.
DEALER QUALITY AUTO REPAIR
ENSURING YOUR CAR IS FIXED RIGHT, THE FIRST TIME
Get professional service and fix issues before they get worse. Wiers is dedicated to customer satisfaction for all auto repairs, so you can trust our experts to do a quality job.
Discover superior auto repair solutions at Wiers Auto. With an expert team that specializes in both car and auto services, our Pontiac auto shop is committed to keeping your vehicle in optimum condition with quick repairs.
We offer a wide array of professional automotive services, designed to provide innovative solutions and ensure lasting performance for your vehicle. Trust in our unrivaled expertise, advanced technology, and dedication to customer satisfaction, to fulfill your complete auto care needs.
AUTO SERVICE & MAINTENANCE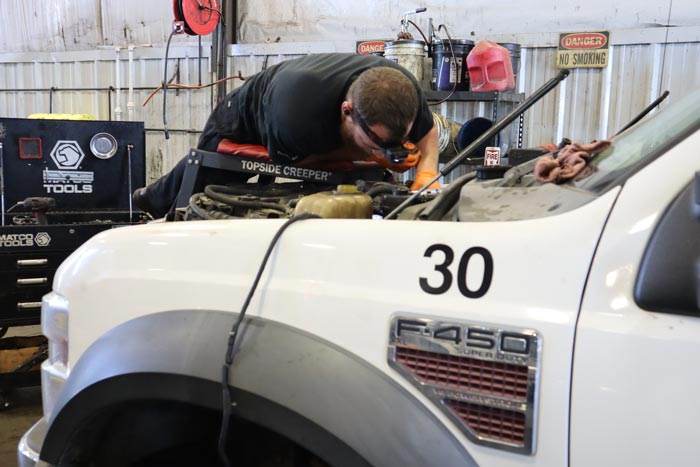 Comprehensive engine repair for gas and diesel engines. From spark plugs and oxygen sensor replacement to engine replacements & rebuilds, our expert technicians will fix your engine problems to make your vehicle run like new again.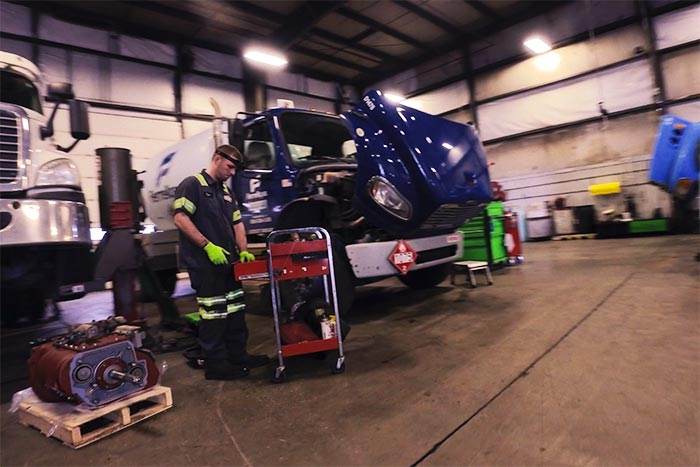 Alternator problems and bad fuses can be tricky to diagnose. Leave it to the professionals to service your car's electrical system. Routine maintenance includes replacement of headlights, brake lights and blinkers to keep you safe on the road. 
Issues with brakes and suspension range from annoying to dangerous. Proper alignment means better handling and less tread wear, saving you money on tires long term. Our shop provides routine brake replacement as well as wheel bearings and other suspension components.
Expert Car Repair for All Makes & Models
Our quality service extends to any car, regardless of make or model. We are committed to upholding the great service that LTM provided for Pontiac and continue that reputation for excellent workmanship and trusting relationships. Maintaining a regular service schedule contributes significantly to the lifespan and performance of your car. Whether it's a general tune-up, oil change, or repair, we manage all vehicle service needs. Schedule an appointment for regular service or emergency vehicle repair. 
CAR SERVICE CUSTOMERS BENEFIT FROM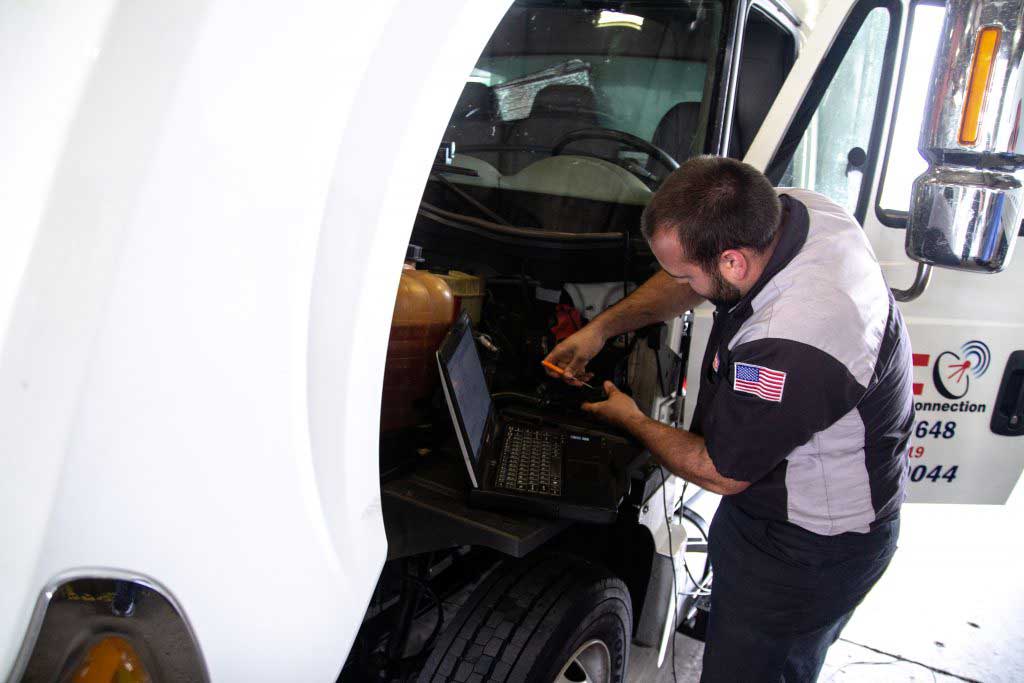 FACTORY TRAINED
TECHNICIANS
EDUCATION BEGINS DAY 1
Wiers auto technicians average more than 40 hours of annual training to ensure you get fast, accurate repairs saving you time and money!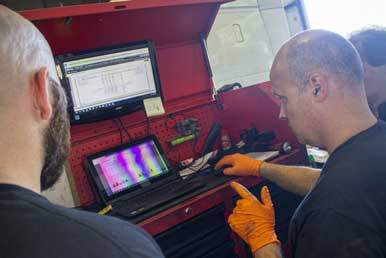 ALL MAKES. ALL MODELS.
Since most fleets are made up of multiple makes and models of cars and vans, all Wiers Service Centers are equipped with diagnostic software for all major brands and each Wiers technician is issued a laptop on their first day.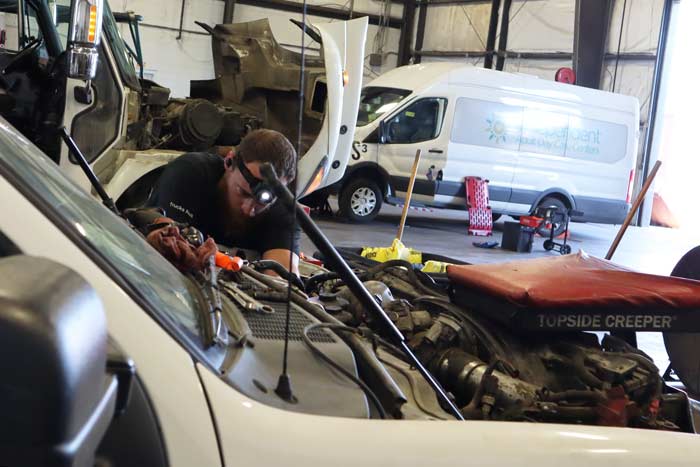 OUR PROMISE TO YOU
Wiers highly trained technician's work meets or exceeds the quality standards of OEM dealers. Your complete satisfaction is our ultimate goal for car service.
ADDITIONAL PRODUCTS & SERVICES
Wiers Pontiac offers much more than auto repair! Truck Sales & Service Since 1964
Master workmanship
Proactive Communication
Easy to do business with
BACKED BY OUR "MAKE IT RIGHT" PLEDGE
Trust Wiers Pontiac to provide you with quality automobile, truck & van maintenance and repair solutions. Our Teams work hard to earn your business every day and if mistakes occur we make them right quickly.
Contact us today to experience the Wiers 5-star customer experience.
FREQUENTLY ASKED QUESTIONS
Q:

What light-duty vehicles can Wiers work on?

A: In Pontiac, Wiers provides a wide range of auto and truck repairs from cars to tractor trailers. At most locations, Wiers services commercial pickup trucks, super-duty trucks, commercial vans, shuttle buses, ambulances, and other specialty vehicles. Pontiac provides regular auto repair to continue the legacy of great service that LTM provided for Pontiac. 
Q:

How will Wiers help my business?

A: While some service providers pride themselves on big backlogs, we know our customers don't make money when their fleet vehicles are waiting to be worked on. Wiers Service Teams are agile and accommodating so we can meet your needs on your timeline. Regardless of whether it's your location or ours, we are ready to make your "Trucks Roll."
Q:

What are the advantages of Wiers fleet service?

A: Wiers Fleet Partnership Plans are innovative, flexible solutions designed to help improve uptime while lowering total fleet costs. Fleet Partners get priority status which reduces time waiting for maintenance and repairs.
SCHEDULE LIGHT-DUTY
REPAIR SERVICE
EMERGENCY? CALL (888) 889-4377
Calls are answered 24/7/365
Online requests are monitored Monday – Friday from 8AM – 5PM EST. We will contact you as quickly as possible for requests submitted during those times. After those hours, we will contact you the following morning.
Complete the form to have a representative contact you.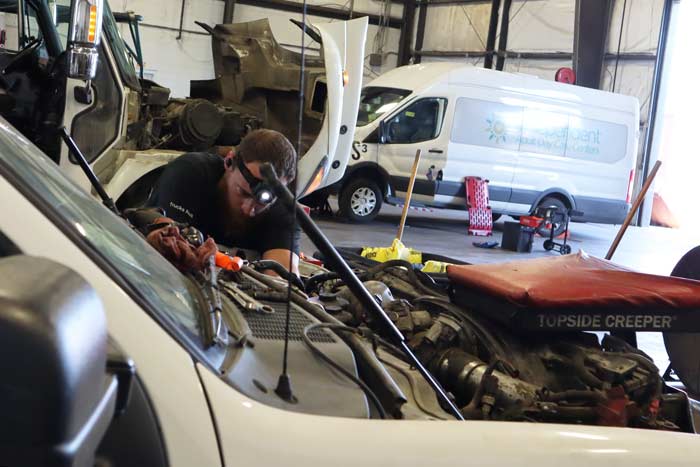 SERVING COMMERCIAL AUTO FLEETS OF ALL SIZES
Repair For All Makes & All Models of Light-Duty Vehicles
Ford Repair
Chevrolet Repair
GMC Repair
RAM Repair
Mercedes Repair
Japanese Car Repair
Transit Van Repair
Ford F-150 Repair
Commercial Cars
Ride Share Vehicle Repair
Gasoline Engine Repair
Diesel Vehicle Repair
Delivery Vehicles
Government Cars
Commercial Vehicles
Auto Fleets
WIERS 24/7 FLEET SERVICE & TRUCK REPAIR LOCATIONS
Title

Address

Description

Wiers International Trucks - Plymouth, IN

2111 Jim Neu Dr, Plymouth, IN 46563, USA

2111 Jim Neu Drive Plymouth, IN 46563

Phone: (574) 936-4076
Fax: (574) 936-9301

Wiers International Trucks - Logansport, IN

1631 W Market St, Logansport, IN 46947, USA

1631 West Market Street Logansport, IN 46947

Phone: (574) 722-5656
Fax: (574) 722-9509

Wiers International Trucks – Lafayette, IN

430 Meijer Dr, Lafayette, IN 47905, USA

430 Meijer Drive Lafayette, IN 47905

Phone: (765) 448-9950
Fax: (765) 447-8824

Wiers Fleet Partners – Denver, CO

5300 Monroe St, Denver, CO 80216, USA

5300 Monroe St. Denver, CO 80216

Phone: (303) 294-0470

Wiers Fleet Partners – Indianapolis, IN

3748 W Morris St, Indianapolis, IN 46241, USA

3748 West Morris Street Indianapolis, IN 46241

Phone: (317) 429-0924
Fax: (317) 757-5734

Wiers Fleet Partners – LaPorte, IN

1933 W 450 N, La Porte, IN 46350, USA

1933 West 450 North LaPorte, IN 46350

Phone: (219) 379-5411
Fax: (219) 379-5496

Wiers Fleet Partners – Louisville, KY

4621 Allmond Ave, Louisville, KY 40209, USA

4621 Allmond Avenue Louisville, KY 40209

Phone: (502) 915-7424

Wiers Fleet Partners – Florence, KY

9000 Empire Connector Dr, Florence, KY 41042, USA

9000 Empire Connector Drive, Florence, KY

Phone: (859) 371-4711

Wiers Fleet Partners – Columbus, OH

1515 Frank Rd, Columbus, OH 43223, USA

1515 Frank Road, Columbus, OH 43223

Phone: (614) 276-6511

Mobile Service Technician – Cincinnati, OH

Fairfield, OH, USA

Phone: (888) 889-4377
Mobile Service Technicians
24/7 Emergency Service

Wiers Fleet Partners – Corpus Christi, TX

1026 S Navigation Blvd, Corpus Christi, TX 78405, USA

1026 S Navigation Blvd, Corpus Christi, TX 78405

Phone: (361) 651-1480

Wiers Fleet Partners – Milwaukee, WI

6131 N 84th St, Milwaukee, WI 53225, USA

6131 North 84th, Milwaukee, WI 53225

P: 414-358-9980 

Wiers Fleet Partners – Pontiac, MI

1591 E Highwood, Pontiac, MI 48340, USA

1591 E Highwood Pontiac, MI 48340
(248) 309-6668

Mobile Fleet Partners – Cleveland, OH

215 W Bridge St, Elyria, OH 44035, USA

215 W. Bridge St. Elyria, OH 44035
Phone: (216) 317-2283
Mobile Service Technicians
24/7 Emergency Service

Mobile Service Technician – Lexington, KY

Lexington, KY, USA

Phone: (888) 889-4377
Mobile Service Technicians
24/7 Emergency Service

Mobile Service Technician – Dayton, OH

Dayton, OH, USA

Phone: (888) 889-4377
Mobile Service Technicians
24/7 Emergency Service
Title

Address

Description

Wiers International Trucks - Plymouth, IN

2111 Jim Neu Dr, Plymouth, IN 46563, USA

2111 Jim Neu Drive Plymouth, IN 46563

Phone: (574) 936-4076
Fax: (574) 936-9301

Wiers International Trucks - Logansport, IN

1631 W Market St, Logansport, IN 46947, USA

1631 West Market Street Logansport, IN 46947

Phone: (574) 722-5656
Fax: (574) 722-9509

Wiers International Trucks – Lafayette, IN

430 Meijer Dr, Lafayette, IN 47905, USA

430 Meijer Drive Lafayette, IN 47905

Phone: (765) 448-9950
Fax: (765) 447-8824

Wiers Fleet Partners – Denver, CO

5300 Monroe St, Denver, CO 80216, USA

5300 Monroe St. Denver, CO 80216

Phone: (303) 294-0470

Wiers Fleet Partners – Indianapolis, IN

3748 W Morris St, Indianapolis, IN 46241, USA

3748 West Morris Street Indianapolis, IN 46241

Phone: (317) 429-0924
Fax: (317) 757-5734

Wiers Fleet Partners – LaPorte, IN

1933 W 450 N, La Porte, IN 46350, USA

1933 West 450 North LaPorte, IN 46350

Phone: (219) 379-5411
Fax: (219) 379-5496

Wiers Fleet Partners – Louisville, KY

4621 Allmond Ave, Louisville, KY 40209, USA

4621 Allmond Avenue Louisville, KY 40209

Phone: (502) 915-7424

Wiers Fleet Partners – Florence, KY

9000 Empire Connector Dr, Florence, KY 41042, USA

9000 Empire Connector Drive, Florence, KY

Phone: (859) 371-4711

Wiers Fleet Partners – Columbus, OH

1515 Frank Rd, Columbus, OH 43223, USA

1515 Frank Road, Columbus, OH 43223

Phone: (614) 276-6511

Wiers Fleet Partners – Corpus Christi, TX

1026 S Navigation Blvd, Corpus Christi, TX 78405, USA

1515 Frank Road, Columbus, OH 43223

Phone: (614) 276-6511

Wiers Fleet Partners – Milwaukee, WI

6131 N 84th St, Milwaukee, WI 53225, USA

6131 North 84th, Milwaukee, WI 53225

P: 414-358-9980 

Wiers Fleet Partners – Pontiac, MI

1591 E Highwood, Pontiac, MI 48340, USA

1591 E Highwood Pontiac, MI 48340
(248) 309-6668

Mobile Service Technician – Cincinnati, OH

Fairfield, OH, USA

Phone: (888) 889-4377
Mobile Service Technicians
24/7 Emergency Service

Mobile Fleet Partners – Cleveland, OH

215 W Bridge St, Elyria, OH 44035, USA

215 W. Bridge St. Elyria, OH 44035
Phone: (216) 317-2283
Mobile Service Technicians
24/7 Emergency Service

Mobile Service Technician – Lexington, KY

Lexington, KY, USA

Phone: (888) 889-4377
Mobile Service Technicians
24/7 Emergency Service

Mobile Service Technician – Dayton, OH

Dayton, OH, USA

Phone: (888) 889-4377
Mobile Service Technicians
24/7 Emergency Service