Eliminating the stress of managing your fleet is simpler than you think… And it all starts with one free tool. No matter the size of your fleet, whether you have one truck or hundreds, it is important to ensure it is running as effectively as possible. But, when you're busy with everything that comes day-to-day, it can be difficult to find tools to assist you with maintenance scheduling, replacement plans, managing costs, and more. With Wiers' free Fleet Assessment Tool, you can identify what your fleet needs most in just a few minutes and start a conversation that gives you specific solutions from our team of experts.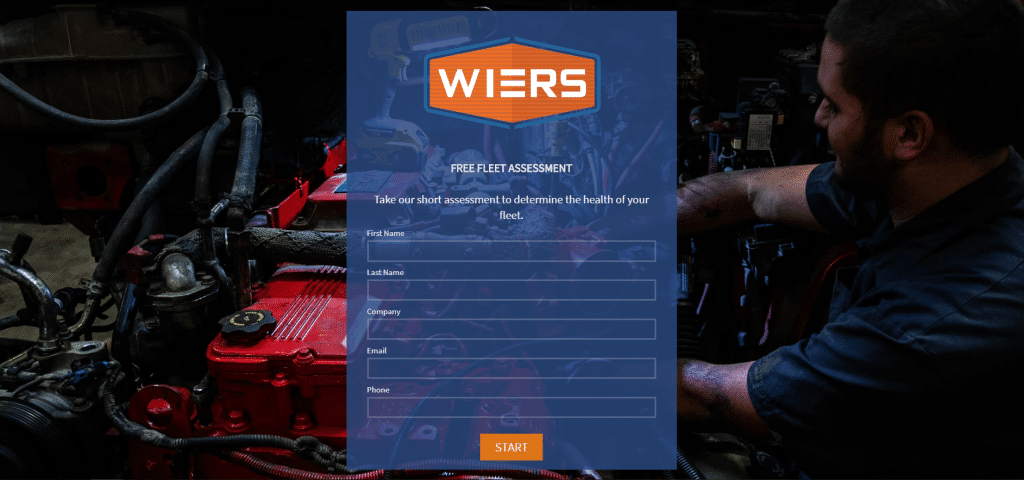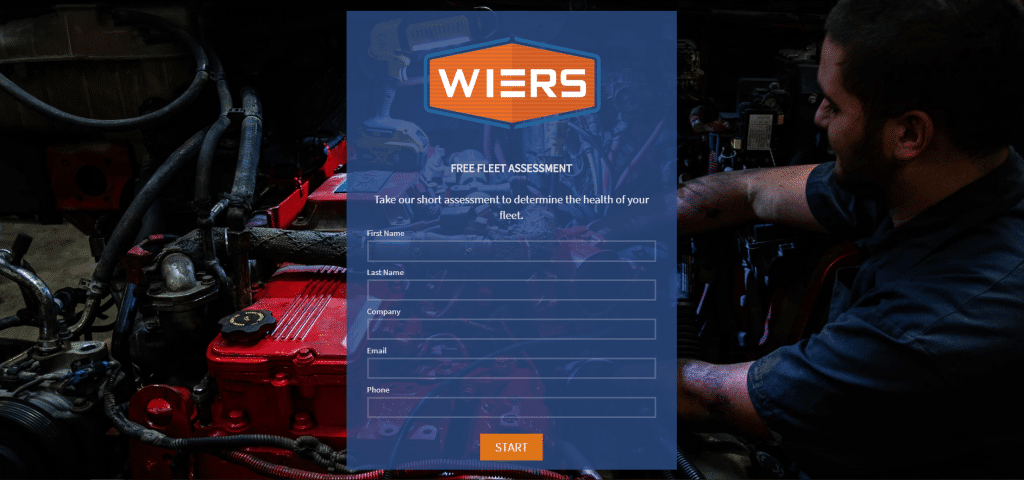 The Fleet Assessment Tool looks at four key categories to determine the health of your fleet:
DRIVER SATISFACTION AND INVOLVEMENT
Drivers are in the best position to detect small changes in vehicle performance and their satisfaction with their vehicle may save you money down the road. Additional focus placed on training your drivers to understand federal regulations and liability along with improving employee engagement will dramatically improve your fleet's ability to handle issues as they may arise.
USE OF TECHNOLOGY
Though it can seem overwhelming, utilizing technology is one of the best ways to detect issues that can't be identified by your drivers. Low pressures, high temperatures, and electrical issues left unchecked can result in progressive damage, catastrophic repairs, and breakdowns. Our team of experts can assist with implementing real-time fleet monitoring through telematics so your tech is working for you rather than you working too hard on it.
RELATIONSHIP WITH SERVICE PROVIDER
Have you ever heard the phrase you're only as good as the company you keep? The same idea applies to your service provider. Choosing the right provider is a serious decision that can bring you serious benefits. Long-term, win-win relationships allow your partner to become familiar with your expectations, equipment, and business needs.
Click here to learn more about Wiers' Fleet Service.
PLANNING AND USE OF METRICS
The useful life of a commercial truck can range from 5 to 20 years depending on the application. Focusing on building a multi-year, forward-looking capital plan using estimated costs of future purchases can go a long way toward helping you better manage your fleet. And remember, information is a powerful tool in decision making. The better systems you have in place to give you accurate metrics, the better decisions you'll be able to make.
WHAT'S NEXT?
When you complete the free Fleet Assessment Tool survey, you will be able to automatically download a report featuring a score out of 100 that reflects the status of your fleet. Even better, the report breaks down your scores in each of the categories above and connects you with a Wiers team member who is ready to help take care of the rest. We're ready to get your fleet a score of 100/100 with the help of our Fleet Partnership Plans, specifically designed for your needs. If you're ready for that 100/100 score too, try a Wiers Fleet Partnership Plan free for 60 days with no contract, no risk, but a high reward.