Questions about service or sales? We're happy to help.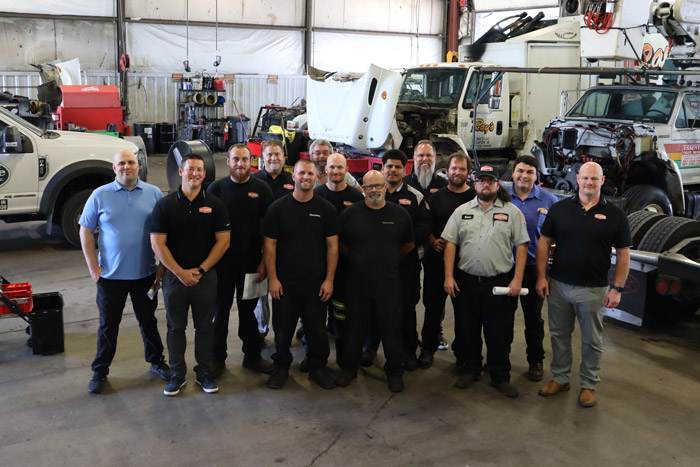 If you have questions about Wiers service or sales or you want to learn more about what we do and who we are, contact us here. We're always happy to help.
WIERS 24/7 FLEET SERVICE & TRUCK REPAIR LOCATIONS
SERVING THE GREATER LOUISVILLE, KY AREA
Louisville KY 40209, Sellersburg IN 47172, Mt Washington KY 40047, Shepherdsville KY 40165, Fort Knox KY 40121, Lebanon Junction KY 40150, Bardstown KY 40004, Taylorsville KY 40071, Brandenburg KY 40108, Radcliff KY 40159, Shelbyville KY 40065, La Grange KY 40031, Eminence KY 40019, Jeffersonville IN 40337, Elizabethtown IN 42701, Clarksville IN 47219, New Albany IN 47150, Wilsonville KY 40023, Seatonville KY 40291, Jeffersontown KY 40220, Middletown KY 40223, Lyndon KY 40222, St Matthews KY 40041, Orell KY 40272, Prospect KY 40059, Crestwood KY 40014 and the surrounding metro area.
WIERS FLEET PARTNERS - Louisville, KY
4621 ALLMOND AVENUE LOUISVILLE, KY 40209
Our goal is to deliver the best truck repair services in the Louisville, KY area. The Wiers team is dedicated to delivering 24/7 diesel truck service, maintenance, repair, and fleet service to improve your business performance and lower total costs. We are conveniently located just off I265 in Louisville, KY within a few short miles of OEM and aftermarket parts vendors.