Questions about service or sales? We're happy to help.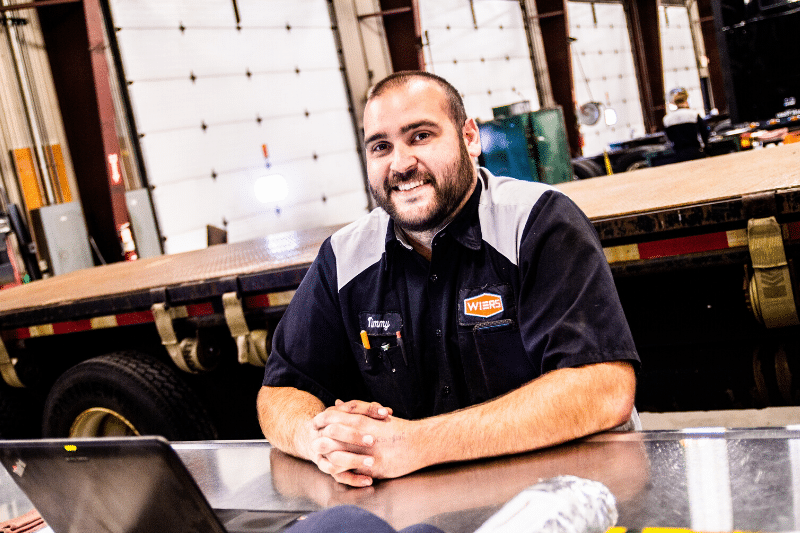 If you have questions about Wiers service or sales or you want to learn more about what we do and who we are, contact us here. We're always happy to help.
WIERS 24/7 FLEET SERVICE & TRUCK REPAIR LOCATIONS
SERVING THE GREATER NORTHERN KENTUCKY AREA
Florence KY 41042, Cincinnati OH 45201, Burlington KY 41005, Union KY 41091, Independence KY 41015, Lexington KY 40502, Sharonville OH 45235, Walton KY 41094, Hebron KY 41048, Alexandria KY 41001, Claryville KY, Crittenden KY 41030, Rising Sun IN 47040, Aurora IN 47001, Lawrenceburg IN 47025, Greendale IN, Covington KY 41011, Delhi OH 45051, Covedale OH 45233, Cleves OH 45002, Highland Heights KY 44143, Cold Spring KY 41076, Taylor Mill KY 41015, Ryland Heights KY 41015, Camp Springs KY 41059, Fort Mitchell KY and the surrounding metro area.
WIERS FLEET PARTNERS - FLORENCE, KY
9000 EMPIRE CONNECTOR DRIVE FLORENCE, KY 41042
Our goal is to deliver the best truck repair services in the Florence, KY area. The Wiers team is dedicated to delivering 24/7 diesel truck service, maintenance, repair, and fleet service to improve your business performance and lower total costs. We are conveniently located just off I71 in Florence, KY within a few short miles of OEM and aftermarket parts vendors.