JOB CATEGORY: Customer Service Team
JOB LEVEL: Shop Support
DIVISION: Wiers Fleet Partners/Wiers International Trucks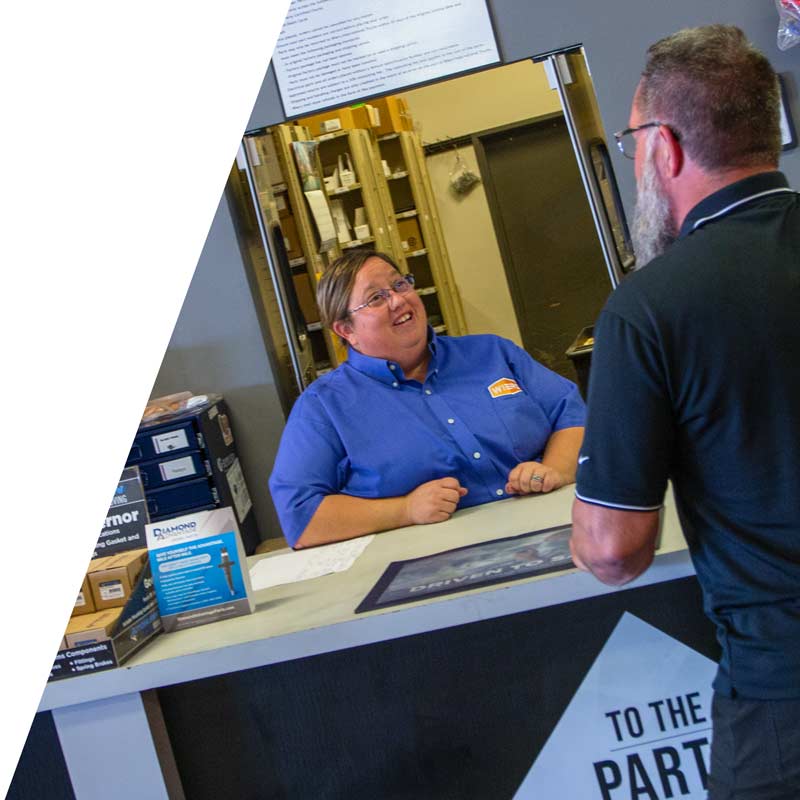 DESCRIPTION
MORE MONEY. MORE TIME. MORE OPPORTUNITY.
Join Wiers and work with a team of truck repair professionals that appreciates your expertise and skills. Expect MORE MONEY with an achievable monthly bonus program. Expect MORE VACATION TIME to spend with your family and friends. Expect MORE OPPORTUNITIES for training and advancement.
Responsibilities:
In this role, you will work alongside the Service Manager by helping direct the work of technicians and estimate costs for customers.
Documenting Standard Repair Time for each operation prior to dispatching work
Assigning work to qualified technicians

Dispatches and assigns work with instructions to technicians

Creates written documentation regarding customer concerns

Invoices completed repair orders prior to releasing the vehicle

Can effectively utilize business systems to look up parts and invoice parts

Obtains authorization and ensures documents are signed prior to releasing the trucks to the customer

Follows up with the parts department to ensure that all needed parts are ordered and confirm estimated delivery date

Builds positive and enduring relationships with customers for repeat business
Knowledge, Skills, and Abilities
Minimum 3 years experience truck service and repair work

Minimum 5 years experience administrative and clerical work

Ability to ensure process compliance

Strong level of professionalism and integrity

Excellent time management and goal-setting skills

Self-starter with attention to detail

Positive and friendly attitude

Considerate and emotionally intelligent
Compensation:
Competitive hourly pay based on experience
Bonus Opportunity

Variable compensation opportunities
Benefits:
Health Insurance
Vision & Dental Insurance
Life Insurance
Long-term & Short-term Disability
401k With Company Match
6 Paid Holidays + 1 Floating Holiday

2 Weeks Vacation First Year

3 Weeks Vacation Beginning 4th Calendar Year

Paid Uniforms
CDL Physical Reimbursement
Fitness Membership Reimbursement
Safety Boot & Safety Glasses Reimbursement
Qualification Profile
Any combination of education and experience providing the required skill and knowledge for successful performance would be qualifying. Typical qualifications would be equivalent to:
High school diploma

Valid Driver's License (CDL Preferred)

5 years or more of prior relevant experience in a commercial vehicle repair facility
TAKE A VIRTUAL TOUR OF ONE OF OUR FACILITIES.
MOBILE DIESEL TECHNICIAN
FULL-TIME, TRAVEL REQUIRED
IN-SHOP TECHNICIAN
FULL-TIME, DAYS, NO TRAVEL
SERVICE MANAGER
FULL-TIME, DAYS, NO TRAVEL
SERVICE ADVISOR
FULL-TIME, DAYS, NO TRAVEL
PARTS ASSOCIATE
FULL-TIME, NO TRAVEL
DIRECTOR
FULL-TIME, SOME TRAVEL
ACCOUNTING & HR
FULL-TIME, SOME TRAVEL
ACCOUNT EXECUTIVE
FULL-TIME, SOME TRAVEL
BUSINESS DEVELOPMENT
FULL-TIME, NO TRAVEL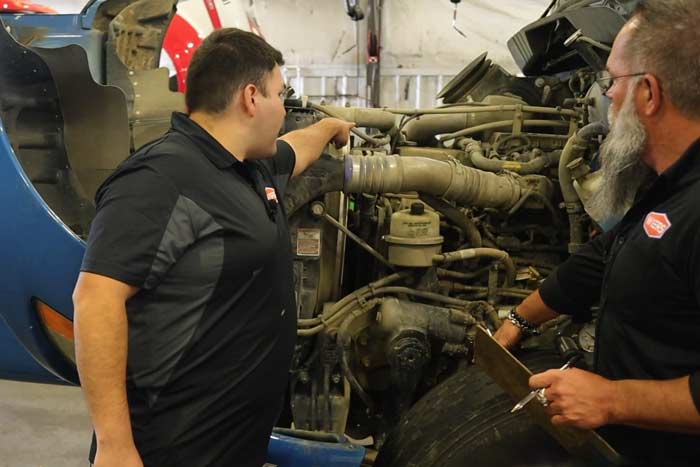 SHOP SUPPORT TEAM
The Wiers operations team directs the work of in-shop and mobile technicians and estimates costs for customers. If you're looking for a fast-paced career with on-the-job growth opportunities, join our team today!
ABOUT WIERS
Established in 1964, Wiers operates International Truck Dealerships and Fleet Partners Service Centers across our growing nationwide network. We maintain and repair class 3-8 vehicles including commercial vans, super-duty trucks, straight trucks, tractors, and trailers. Wiers Service Centers are operated by experienced teams who bring dealer capabilities to a friendly and family-oriented environment.
Benefits of working at Wiers may include health care insurance (medical, dental, vision), retirement planning (401(k)), and paid days off (sick leave, parental leave, flexible vacation, and/or PTO). For more information, see the benefits listed in the job listings here.
Wiers is an Equal Employment Opportunity employer. All qualified applicants will receive consideration for employment regardless of that individual's age, race, color, religion or creed, national origin or ancestry, sex (including pregnancy), sexual orientation, gender, gender identity, physical or mental disability, veteran status, genetic information, ethnicity, citizenship, or any other characteristic protected by law. Wiers provides reasonable accommodations when requested by a qualified applicant or employee with a disability unless such accommodations would cause an undue hardship.
Join our growing team of truck service professionals
obsessed with delivering the industry's best customer experience.
Browse our list of opportunities and start your Wiers career today.