JOB CATEGORY: Customer Service Team
JOB LEVEL: Shop Support
DIVISION: Wiers Fleet Partners/Wiers International Trucks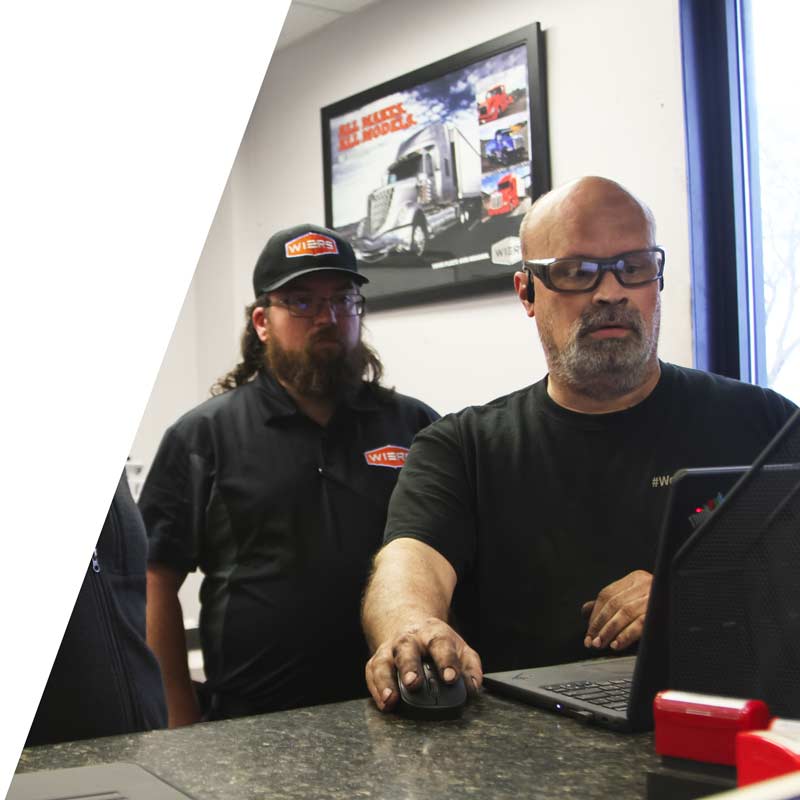 DESCRIPTION
MORE MONEY. MORE TIME. MORE OPPORTUNITY.
Join Wiers and work with a team of truck repair professionals that appreciates your expertise and skills. Expect MORE MONEY with an achievable monthly bonus program. Expect MORE VACATION TIME to spend with your family and friends. Expect MORE OPPORTUNITIES for training and advancement.
Responsibilities:
Assists in inventory maintenance and control

Build positive and enduring relationships with customers for repeat business

Delivers financial results involving billing, invoicing, and payments that are consistent with the company's strategy and requirements

Handles customer collections and warranty claims processing

Accountable for ordering specialized parts when needed
Knowledge, Skills, and Abilities:
Reliable and self-motivated

Advanced knowledge of vehicles and mechanics

Ability to multitask and a strong desire to develop yourself
We Value:
A CAN DO attitude

Commitment to learn

Team Players

Self-starters with attention to detail

High level of professionalism and integrity
Compensation:
Competitive hourly pay based on experience
Bonus Opportunity
Variable compensation opportunities
Benefits:
Health Insurance
Vision & Dental Insurance
Life Insurance
Long-term & Short-term Disability
401k With Company Match
6 Paid Holidays + 1 Floating Holiday

2 Weeks Vacation First Year

3 Weeks Vacation Beginning 4th Calendar Year

Paid Uniforms
CDL Physical Reimbursement
Fitness Membership Reimbursement
Safety Boot & Safety Glasses Reimbursement
Qualification:
Any combination of education and experience providing the required skill and knowledge for successful performance would be qualifying. Typical qualifications would be equivalent to:
High School Diploma or equivalent

Valid Driver's License

At least 1 year of experience in parts service, sales and/or inventory

Heavy Duty counter sales experience preferred
TAKE A VIRTUAL TOUR OF ONE OF OUR FACILITIES.
MOBILE DIESEL TECHNICIAN
FULL-TIME, TRAVEL REQUIRED
IN-SHOP TECHNICIAN
FULL-TIME, DAYS, NO TRAVEL
SERVICE MANAGER
FULL-TIME, DAYS, NO TRAVEL
SERVICE ADVISOR
FULL-TIME, DAYS, NO TRAVEL
PARTS ASSOCIATE
FULL-TIME, NO TRAVEL
DIRECTOR
FULL-TIME, SOME TRAVEL
ACCOUNTING & HR
FULL-TIME, SOME TRAVEL
ACCOUNT EXECUTIVE
FULL-TIME, SOME TRAVEL
BUSINESS DEVELOPMENT
FULL-TIME, NO TRAVEL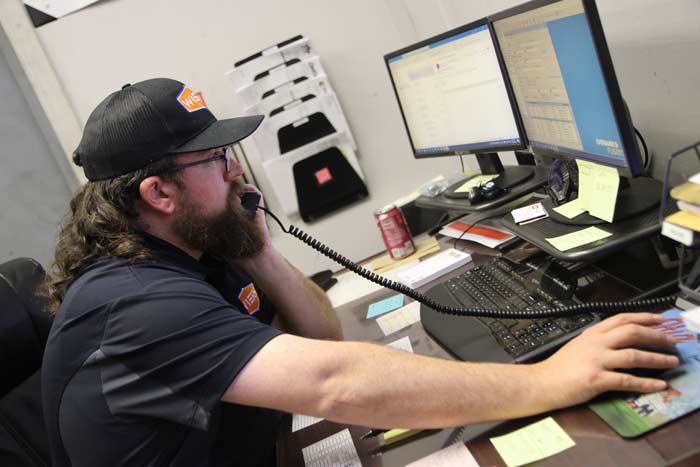 SUPPORT TEAM
The Wiers Supprt team communicates on a daily basis with our technicians as well as customers to help them find solutions for their fleets. If you're looking for a fast-paced career with on-the-job growth opportunities, join our team today!
ABOUT WIERS
Established in 1964, Wiers operates International Truck Dealerships and Fleet Partners Service Centers across our growing nationwide network. We maintain and repair class 3-8 vehicles including commercial vans, super-duty trucks, straight trucks, tractors, and trailers. Wiers Service Centers are operated by experienced teams who bring dealer capabilities to a friendly and family-oriented environment.
Benefits of working at Wiers may include health care insurance (medical, dental, vision), retirement planning (401(k)), and paid days off (sick leave, parental leave, flexible vacation, and/or PTO). For more information, see the benefits listed in the job listings here.
Wiers is an Equal Employment Opportunity employer. All qualified applicants will receive consideration for employment regardless of that individual's age, race, color, religion or creed, national origin or ancestry, sex (including pregnancy), sexual orientation, gender, gender identity, physical or mental disability, veteran status, genetic information, ethnicity, citizenship, or any other characteristic protected by law. Wiers provides reasonable accommodations when requested by a qualified applicant or employee with a disability unless such accommodations would cause an undue hardship.
Join our growing team of truck service professionals
obsessed with delivering the industry's best customer experience.
Browse our list of opportunities and start your Wiers career today.