Join a committed team of experts serving customers who serve our communities.
Commercial vehicles play a vital role in delivering essential products and services in our communities. The Wiers Teams' noble work ensures trucks operate in a safe, reliable, and cost-effective manner.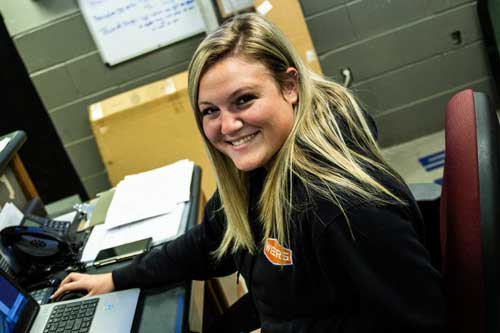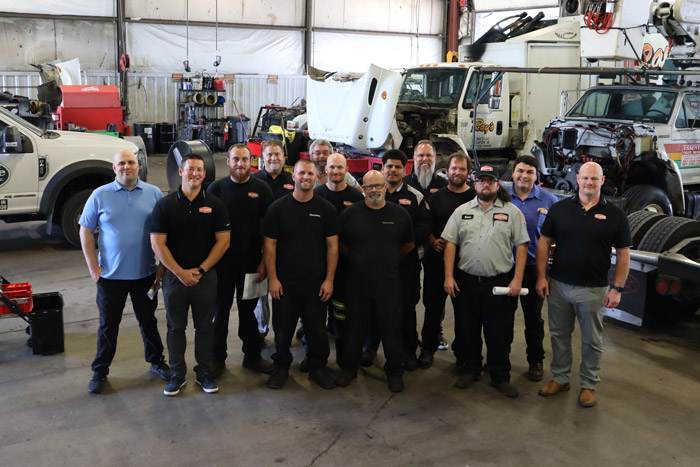 WHAT YOU CAN EXPECT AT WIERS
Wiers is driven to help each team member dream more, learn more, and achieve more. Our business grows only when our people grow.
That's why we seek to attract & retain people who believe what we believe:
Positive attitudes win the day
Trustworthy actions create long-lasting relationships
Growth requires a commitment to life-long learning
Together we are stronger
Proactive & transparent communication builds trust
INCENTIVES:
Starting pay $18-$36/hr based on technician level
Monthly bonus opportunity can exceed $1,000
Call-out bonuses
Career development training to progress through five technician levels
2 weeks paid vacation pro-rated initial year
Paid holidays (eligible day 1)
Insurance Benefits
401K Retirement Plan
QUALIFICATIONS VARY.
"I came to work at Wiers right after graduating from Lincoln Tech. Deciding to work at Wiers gave me the opportunity to quickly develop and hone my skills as a new technician. I have developed as a technician and continue to learn and enjoy my work here as part of the Wiers family."
"My co-workers are the best. I recently was promoted to Front Counter Parts Person and I appreciate the training I am receiving from the senior parts personnel. My work is challenging but very rewarding. I appreciate the opportunity to be a member of the Growth and Development Group and to be a facilitator for the brand promises workshops for all our team members. Our safety is of utmost importance at Wiers and that's why I serve on the safety committee."
"I started with Wiers as Sr. Technician quickly moving into the Master Tech. role and then promoted to Service Manager. I enjoy taking care of our customers by providing them with our three brand promises: master workmanship, pro-active communication and easy to do business with. I look forward to coming to Wiers each day and working with my team."
Browse our list of opportunities and start your Wiers career today.
SERVING THE GREATER NORTHERN KENTUCKY AREA
Florence KY 41042, Cincinnati OH 45201, Burlington KY 41005, Union KY 41091, Independence KY 41015, Lexington KY 40502, Sharonville OH 45235, Walton KY 41094, Hebron KY 41048, Alexandria KY 41001, Claryville KY, Crittenden KY 41030, Rising Sun IN 47040, Aurora IN 47001, Lawrenceburg IN 47025, Greendale IN, Covington KY 41011, Delhi OH 45051, Covedale OH 45233, Cleves OH 45002, Highland Heights KY 44143, Cold Spring KY 41076, Taylor Mill KY 41015, Ryland Heights KY 41015, Camp Springs KY 41059, Fort Mitchell KY and the surrounding metro area.
WIERS FLEET PARTNERS - FLORENCE, KY
9000 EMPIRE CONNECTOR DRIVE FLORENCE, KY 41042
Our goal is to deliver the best truck repair services in the Florence, KY area. The Wiers team is dedicated to delivering 24/7 diesel truck service, maintenance, repair, and fleet service to improve your business performance and lower total costs. We are conveniently located just off I71 in Florence, KY within a few short miles of OEM and aftermarket parts vendors.